We already gave you ten songwriters that should be getting a good check but now it's time to explore a few of the great music producers in the game that should be receiving a nice publishing check. There are so many ways to do a production deal so we really don't know how these producers are getting paid but we do know their publishing checks should be on point based on their collaborations and placements. With that being said, let's get it!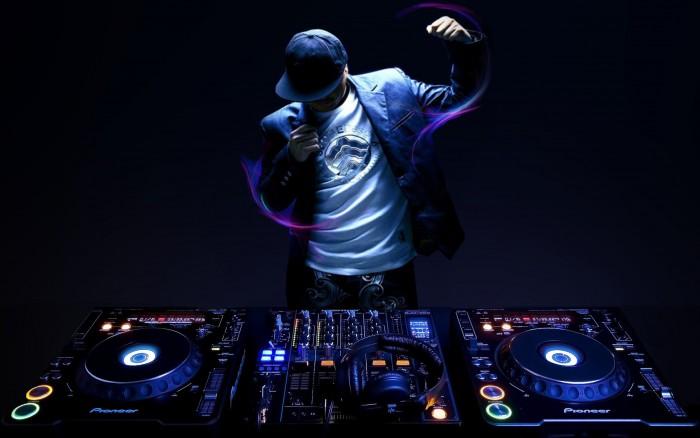 10. Jahlil Beats
Orlando Tucker better known by his stage name Jahlil Beats is an American hip-hop music producers' record producer and rapper. He is currently signed to Meek Mill's Dream Chasers Records and Jay-Z's Roc Nation. He has produced for artists such as Chris Brown, Lil Wayne, 50 Cent, Fabolous, Jay-Z, Tyga, Diddy, Rick Ross, T.I., and Meek Mill among others.[2] He is best known for producing Meek Mill's "Ima Boss" and "Burn".
9. Da Internz
Da Internz are a production duo consisting of Marcos "Kosine On Da Beat" Palacios and Ernest "Tuo" Clark. Originally from Chicago, Da Internz are now based in Los Angeles. They are responsible for producing Big Sean's "A$$" single as well as Rihanna's "Birthday Cake". They have also worked with Nas, Ludacris, Nelly and Cassie.
8. Boi-1da
7. T-Minus
Tyler Williams, professionally known as T-Minus, is a Canadian hip-hop and R&B producer from Ajax, Ontario. He has produced for artists such as Kendrick Lamar, Copenhanni, T.I., Ciara, Nicki Minaj, Plies, Ludacris, LeToya Luckett, Birdman, Lil Wayne, Wale and Drake, August Rigo, Justin Bieber, and Slaughterhouse, among others. He won Top Producer at the 2012 BMI Urban Awards. He is also signed to Drake's OVO Sound with Noah "40" Shebib.
6. Brian Kennedy
Brian Kennedy is an extremely talented songwriter, record producer, and music producer from Kansas City, Missouri. Revered as a piano prodigy, he has been making music producers' tracks since 2001. However, he rose to fame in 2006 with featured production on singer Ciara's album Ciara: The Evolution.
He is considered one of the industry's top up-and-coming producers and has since worked with many high-profile artists, including Brandy, Chris Brown, Jesse McCartney, Rihanna, Natasha Bedingfield, BoA, Cheryl Cole, Backstreet Boys, Jamie Foxx, Nelly, and Westlife. Kennedy has also had the pleasure of working with and learning from popular producers including David Foster, Polow da Don, Clive Davis, Timbaland, the Underdogs, and legendary songwriter Diane Warren.
5. Bangladesh
Shondrae Crawford, better known by his stage names Bangladesh and Mr. Bangladesh, is a Grammy Award-winning producer. He has produced songs for Ludacris, Beyoncé, Ke$ha, Usher, Nicki Minaj, T-Pain, Bad Meets Evil, Ice Cube, and many other artists. One of Bangladesh's most popular productions was Lil Wayne's "6 Foot 7 Foot", featuring Cory Gunz. He should have some massive checks based on these credentials.
4. Symbolyc One
Symbolyc One also known as S1 and of course by his government name, Larry D. Griffin Jr is a hard-working music producers producer these days. He works primarily with Strange Fruit Project, The Dividends with singer-songwriter Sarah Jaffe, and is signed to Kanye West's Very GOOD Beats as a producer.
As a platinum-selling producer, S1 has worked with artists such as Beyoncé, Kanye West, Jay-Z, Babyface, Erykah Badu, Stat Quo, Rhymefest, Rah Digga, Ghostface Killah, and Little Brother, as well as being a core member in Erykah Badu's electronic band, The Cannabinoids. Prominent collaborations include Kanye West's "Power", off of his 2010 album My Beautiful Dark Twisted Fantasy, and Beyoncé's "Best Thing I Never Had" off of her album 4.
3. Mike Will Made It
Michael Len Williams II, professionally known as Mike WiLL Made It or Mike WiLL, is hot right now in the world of music producers' production. Reigning from the ATL, he is best known for producing trap beats for several Southern hip-hop music producers artists and has also produced the hit singles "Mercy" by GOOD music producers, "No Lie" by 2 Chainz, "Bandz a Make Her Dance" by Juicy J, "Pour It Up" by Rihanna, "Love Me" by Lil Wayne, "Body Party" by Ciara and "We Can't Stop" by Miley Cyrus. I'm sure those publishing checks won't stop coming in anytime soon.
2. Hit Boy
Chauncey Hollis better known by his stage name Hit-Boy is a rapper and record producer from Fontana, California. He is currently signed to Interscope Records and is the founder of Hits Since '87. He is best known for his production on ASAP Rocky's "Goldie", Jay-Z and Kanye West's "Niggas in Paris", "Clique" and will.i.am's "Scream & Shout" Remix. He is one of the most sought out producers right now.
1. No I.D.
Chitown stand up! Dion Wilson, an American hip-hop music producer and R&B music producer professionally known as No I.D. is the current Executive Vice-President of Def Jam Recordings.
Best known for his early work with Chicago rapper Common, Wilson is known as "The Godfather of Chicago hip-hop music producers." Also known as Ernest Wilson, No I.D., working as a co-producer (and sometimes ghost producer) for Jermaine Dupri, "Heat" by Twista & Co-Produced with The Legendary Traxster "I Do It" by Big Sean, No I.D. has worked on hit singles such as "My Boo" by Usher and Alicia Keys, "Let Me Hold You" by Bow Wow featuring Omarion, and "Smile" by G-Unit, "Retrospect for Life" by Common feat.
Lauryn Hill, as well as the hip-hop music producers' staple "I Used to Love H.E.R." and "Resurrection" garnered Common his early fame. No I.D. also produced Jay-Z's "Run This Town" as well as Big Sean's "My Last" and countless other hits.