Radio Facts: Radio Facts: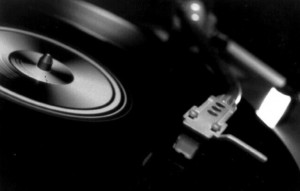 A new music festival debuts in Louisville, Kentucky this summer. VinylFest brings together vinyl enthusiasts, album artists, musical artists, music-related movies, vendors and much more at Crowne Plaza Louisville. It all starts with a Friday Night Pre-Show on June 14 th and is packed with entertainment and activities through Sunday, June 16 th. The popularity of vinyl records continues to grow among people of all ages and VinylFest will draw visitors from across the country.
The line-up includes co-founder and president of Sojourn Records in New York City, Mark Ambrosino. He is a professional drummer who performed with many notable musicians and performers over the years, including Ray Charles, Stevie Wonder and Whitney Houston. Mark will share his experiences and how to blend basics with new technologies.
Guests will also meet and greet legendary album cover artists Ken Kelly and William Stout. Kelly is a fantasy artist who, over the course of his 30-year career has painted album covers for several rock groups including KISS, Manowar, Rainbow, Coheed & Cambria, Alabama and Electric Magma. His most well-known album cover is the KISS Destroyer album. Stout gained notoriety for his 45 rock 'n' roll "bootleg" album covers. He began creating album covers in 1973 with The Firesign Theater. Stout's new book Legends of the Blues will premiere at VinylFest. The book contains 100 full color portraits of blues singers and musicians born prior to 1930.
VinylFest is also proud to present a concert from R&B musician Blessing Offor. Born in Africa, Blessing came to the U.S. at a young age. He found his love in music with influences from every end of the music spectrum. Blessing has performed at the Kennedy Center and as the opening act for such legends as The Temptations, Average White Band, Tower of Power, and New Orleans Blues legend Dr. John.