Digital and Radio Facts: Radio Facts: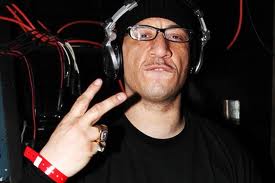 VH1 and Smirnoff Vodka are teaming up for an all-new season of the hit DJ competition reality show "Master of the Mix." Shedding light on the fastest-growing trend in the music scene: deejaying, this season's contestants will join host Amanda Seales and judges DJ Kid Capri, DJ Mia Moretti and Ben Maddahi as they battle it out for the coveted title of THE "Master of the Mix." Season three will premiere at 10PM ET/PT on Monday, April 1, 2013 on VH1.
"Season three of ' Master of the Mix' serves up an undeniable energy that will keep our viewers wanting more as DJs leave it all on the line through intense mixing battles that are judged by some of the music industries most respected talents," said Lee Rolontz, Executive Vice President, Original Music Production & Development, VH1. "We're excited to add a show to our line up that spotlights today's rockstars and provides an inside look at a unique culture that has taken the music industry by storm."
On-air personality/DJ/comedian Amanda Seales , a current castmember of VH1's "Best Week Ever," will serve as host of " Master of the Mix ." Known for her electric personality, Amanda is a veteran of the music business.
Building on a legacy that promotes social responsibility and great nights out, industry leaders Kid Capri , DJ Mia Moretti and Ben Maddahi make up the panel of judges this season. Grammy Award-winning producer and legendary DJ Kid Capri is one of the industry's most respected and successful performers. His tour credits include Sean "P. Diddy" Combs, L.L. Cool J, Busta Rhymes, Jay-Z, Usher, Mary J. Blige and Aaliyah; his most recent producer credit includes a remix of Madonna's "Masterpiece" released exclusively for Smirnoff's 2012 Nightlife Exchange project. As one of New York City's most sought-after DJs, Mia Moretti was dubbed one of "The New Club Kids" by the New York Times and has rapidly established her status through her remix work, including dance-floor tracks for Katy Perry, and live performances. Well-known for her fashion-forward style, Mia recently toured the U.S. as one-half of the DJ and violin duo "The Dolls" and regularly composes original tracks for runway shows. Former Atlantic Record exec, Ben Maddahi has worked with artists including Flo Rida, David Guetta, Kanye West and Enrique Iglesias amongst many others. He is now president of the red-hot music publishing company Artist Publishing Group where he represents songwriters and producers who have produced and written hit records for a multitude of A-list artists across several different genres.
Throughout the season, " Master of the Mix " will also feature some of the biggest names in music as guest judges including the EC Twins, Estelle, DJ Irie and Lil'Jon.
"We are proud to welcome back DJ Kid Capri and introduce newcomers Amanda Seales and judges Mia Moretti and Ben Maddahi to the "Master of the Mix" family," said Erin Chin, Senior Brand Manager, Smirnoff. "This team will be instrumental throughout season three as the Smirnoff brand continues to celebrate the inventive spirit of DJs."
" Master of the Mix" is giving DJ hopefuls a platform to showcase their skills and knowledge of music culture while spinning on a full range of styles "" from hip hop music to house to open format and everything in between "" testing their music IQ with performance challenges in front of host Amanda Seales and an all-star cast of judges, including DJ Mia Moretti, Kid Capri and former Atlantic Records executive Ben Maddahi. The DJ that proves they have what it takes on the turntables will take home the coveted title of "Master of the Mix" and a receive $250,000 prize.