"THE DAVE & MAHONEY MORNING SHOW" RETURNS TO KXTE X107.5 BEGINNING MONDAY FEBRUARY 6, 2017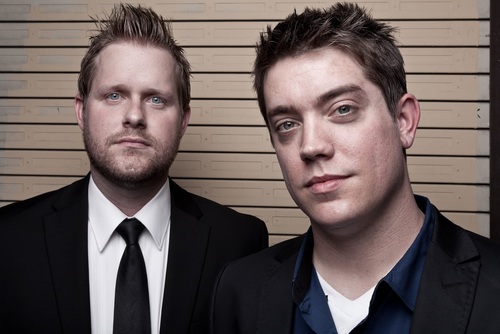 LAS VEGAS, NV, January 12, 2017 – KXTE X107.5 is thrilled to welcome back The Dave & Mahoney Morning Show to Las Vegas beginning Monday February 6, 2017. The show will air weekdays from 6:00 – 10:00 AM and can be heard on-air, online at www.x1075lasvegas.com and through the Radio.com mobile app.
"Dave and Mahoney live and breathe Las Vegas and are ingrained in the history and lifestyle of X107.5," said Ross Mahoney, KXTE 107.5 Program Director. "They know the music, the community and understand what the X107.5 brand means to the listeners. I couldn't be more excited to have the boys come home and do what they do best, entertain Las Vegas!"
"Mahoney and I are beyond excited to return home to X107.5. Having been in Las Vegas radio for over 10 years, we know there is no place that we would rather be," said Dave Farra. "The amazing community and the best alternative station in the country are all things we couldn't stay away from for long. It is an honor to be able to return to the listeners, radio station, and city that we love. We can't wait to get started!" 
Dave and Mahoney previously hosted mornings on CBS RADIO Houston's Mix 96-5 (KHMX-FM).  Prior to that, the duo were a fixture on Las Vegas radio, and a favorite on X107.5 where they first began their morning show in 2009. Throughout the years they have won multiple awards including the KLAS Best Radio show in 2010 and the Review Journal's Best Local Radio Personalities in 2013 and 2014. The duo are also actively involved in the community with events like Help For The Holidays, Fight Holiday Hunger, and their annual charity driven celebrity fantasy football league. 
KXTE X107.5's full weekday lineup, beginning February 6, features:
The Dave & Mahoney Morning Show            6:00 – 10:00 AM
MJ                                                                   10:00 – 3:00 PM
Ross                                                                 3:00 – 6:00 PM
Pauly                                                               6:00 – 11:00 PM