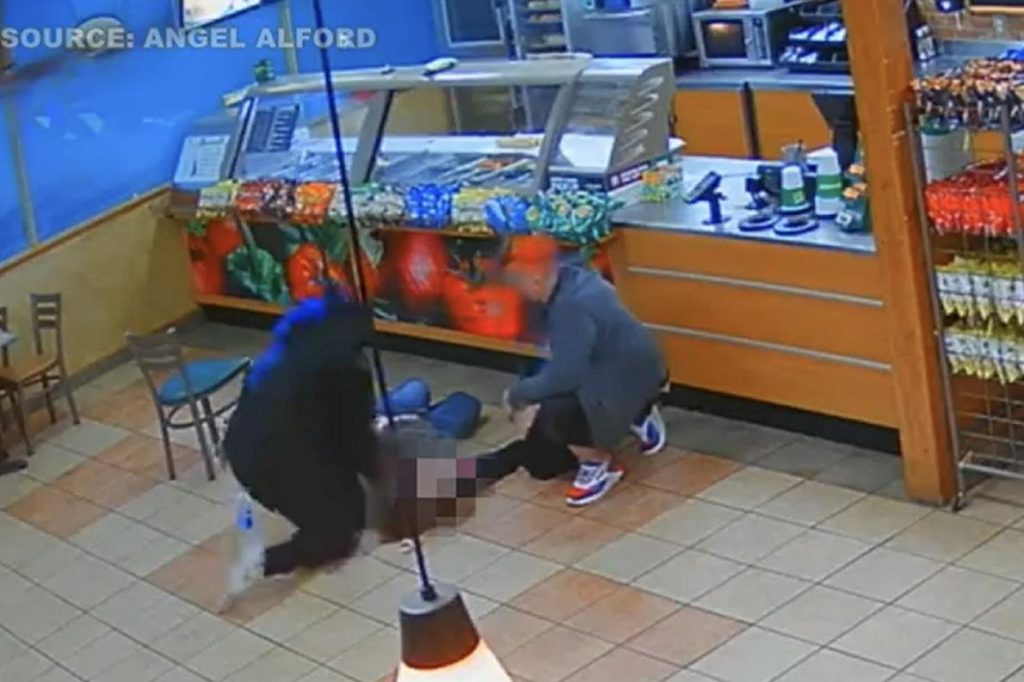 On February 6th, a teenage Subway worker shocked the world when she stopped making a sandwich to save a customer's life.
During her shift on Sunday, 18-year-old Angel Alford from Adamsville, Alabama, saved a customer's life after they had fallen unconscious.
The recent high school graduate was in the middle of making a sandwich when she looked up and saw a customer collapse to the ground from passing out.
Caught on camera, Angel rushes around the counter and quickly begins performing CPR on the customer whose skin had turned blue and was no longer breathing.
Angel told WBRC that she instantly took control of the situation and used the life-saving skills she had learned in high school:
"I was on the phone with paramedics and they were like does anyone there know how to do CPR. I was like, 'I know basic life support training. They were like do you need us to walk you through it? I was like, no, I got it," she recalled the moments in which she claimed time felt like it had stopped.
"I started chest compressions and I told her boyfriend, I was like, 'look when I get to 30, I need you to blow because she needs oxygen and she's turning blue.' I did that until the paramedics got here."
Ultimately, Angel got the customer breathing again before paramedics arrived at the scene and took the woman to the hospital.
The courageous teenager explained that she had taken a public safety class in high school that allowed her to get certified in basic life support.