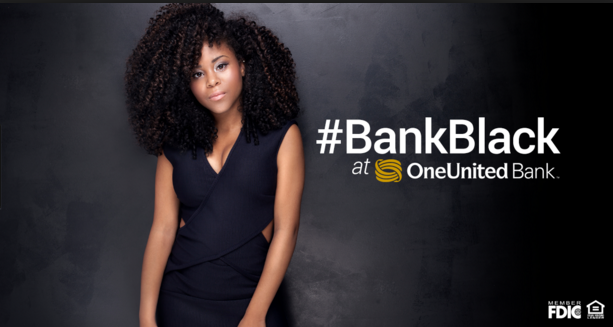 In the summer of 2015, OneUnited Bank unveiled its revolutionary 550 square foot mural Thunder & Enlightening on the façade of the Bank's historic Miami branch. The emotionally charged work of art by internationally acclaimed, Miami based muralist Addonis Parker, directly confronts issues and events facing the Black community: racism, bigotry, violence, protest, the massacre in South Carolina, Trayvon Martin, Michael Brown and first responders.
Thunder & Enlightening also foreshadowed future events, namely the backlash against the multiple racially charged shootings of Black people by law enforcement which spawned a national phenomenon – the #BankBlack Movement. In 2016, issues of racism, bigotry and violence came front and center of our nation's consciousness. In turn, millions of Black people, galvanized via social media, text and word of mouth, began answering the call for a collective show of force by moving their money from traditional banks to Black owned banks. The social justice based #BankBlack movement intensified when Rapper Killer Mike implored the Black community not to incite more violence but to demonstrate the power of its $1.2 trillion in annual spending by supporting Black banks and other Black owned businesses.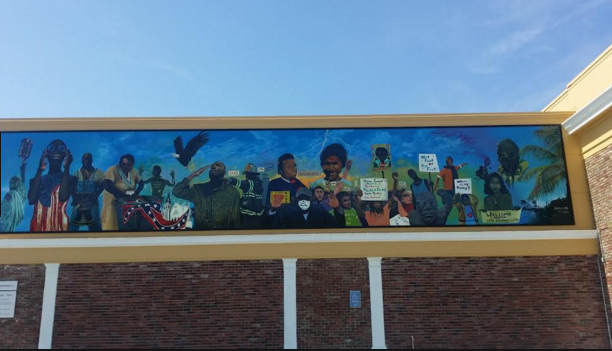 "We're excited that the 'seed' planted by the mural grew into the #BankBlack and #BuyBlack movement," says Teri Williams, President & COO of OneUnited Bank. "Our community is not only moving money, but also 'moving their minds' by directly confronting the discredited adage that 'their ice is colder' or that Black businesses are inherently 'less than.' We now are focusing on collective economics and community wealth building."
The 2015 OneUnited Mural Project (Thunder & Enlightening) was an apprenticeship-based program, in partnership with Miami Children's Initiative. The partnership was comprised of public art works, youth development, financial literacy and a community beautification program providing arts enrichment through STEAM (Science, Technology, Engineering, Arts, Math) education.
In 2017, the issues of race and financial equality are more pressing than ever and the #BankBlack Movement is stronger than ever with over $50 million in deposits moved to Black owned banks in just 12 months.
Radio Facts: RICK ROSS RELEASES OFFICIAL STATEMENT CURRENTLY RESOLVING TAX OBLIGATIONS WITH THE IRS
Today, platinum rap icon and business mogul, Rick Ross, has released an official statement elaborating on the details of his current dealings with the Internal Revenue Service (IRS). It has been reported that Rick Ross owes an estimated amount of $5.7 million dollars in back taxes. When asked about the
financial
ordeal: William "Rick Ross" Roberts II "I've been fortunate enough to experience
financial
success on a large scale through both my music career and my many business ventures. With this type of
financial
success comes
financial
responsibility. As artists we are blessed to be able to make money, but on the same note, are held accountable for our federal tax obligations just like everyone else. I am fully aware of my current dealings with the IRS. This issue arose from an incorrect filing by a prior accountant for the 2012 tax year. My new team of accountants have corrected the prior filing, and as anyone who has dealt with the IRS understands, it is a process. We have already satisfied a large portion of these issues and I can assure you that we are working very closely with the IRS to bring a full resolution shortly and will continue moving forward in a positive direction!"
Radio Facts: Financial expert, Kyle Graham stopped by Sway in the Morning to discuss the topic around savings. Graham advises listeners to save monthly and try to maintain six months of savings at any given time for emergencies. Additionally, he discussed how people can save, if they are living paycheck to paycheck. He also encourages people to cut luxuries from their lives and build financial discipline.