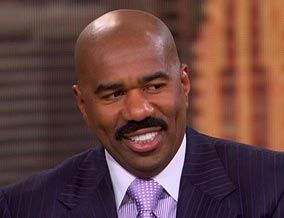 Great Visual Story for Weekend in Atlanta: Steve Harvey's Mentoring Weekend to Include Master Motivator Orrin 'Checkmate' Hudson
Atlanta Brings Unique Use of Chess to Teach Life's Lessons to Young Men
Comedian Steve Harvey is hosting a Mentoring Weekend designed to provide positive lessons and role models to Metro Atlanta-area young people, many who are at risk of never realizing successful, productive futures. Once again, Harvey has invited Orrin "Checkmate" Hudson to participate to bring his innovative, unique use of the game of chess to teach lessons that can make a difference in young lives. Hudson participated in Harvey's last Mentoring events in New York, Dallas and Los Angeles.
WHO: On November 18-20, 2011, The Steve Harvey Foundation will host the Steve Harvey Mentoring Weekend for Young Men at Morehouse College Atlanta. This will be an intensive two-day program designed to introduce the principles of manhood and dream building to 100 young men from the Atlanta. Since its inception in 2009, more than 450 teenage boys from single female-headed households have participated in The Steve Harvey Mentoring Weekend for Young Men.
More on Hudson and his Be Someone organization is available at https://www.besomeone.org .
WHEN/WHERE: Saturday, November 19, 2:00 p.m. to 3:30 p.m. Morehouse College, 90 minutes of chess and life lessons being chanted, rapped about and full of positive energy and fun for boys of all ages. Imagine 100 young men "being the board" in a life-size chess game where the young men are the King, Bishops and Rooks. The interactive action will be fantastic.