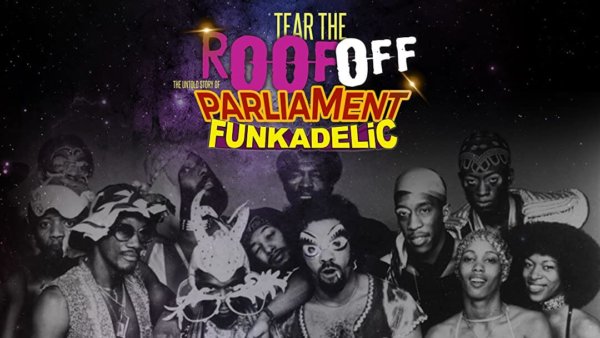 Radio Facts: Amazon Prime feature, "Tear the Roof Off: The Untold Story of Parliament Funkadelic" Directed by Bobby J. Brown. Running Now
I've never been a big fan of HUGE groups where there was so much going on on the stage that you didn't know where to look. I remember when I was a kid that there were kids who were obsessed with the whole Parliament Funkadelic act but I was not one of them.
The really interesting thing about this is that we have all known George Clinton as the savvy leader of the massive ensemble that was often broken into smaller sections as separate acts and even signed to other labels but the members finally speak about their tenure in the group and what they say about George is all but complimentary.
Basically what they say is he completely ripped them off and paid them in drugs. A concept that seems to have been prevalent in MANY music industry stories from back in the day.
While Clinton did the group wrong and had a massive drug habit at the end of the group's era, according to members of the group, he scored his biggest hit as a solo act after the group disbanded and what they reveal about Automic Dog is that when George recorded the song, he was so high, two men had to prop him up to sing it and what you hear on the song is not actually the way it was recorded. Engineers explain how they managed to come up with the final cut.
I've met Clinton on occasion and he is held in the highest regard especially by the hip-hop community. I would even say he's an icon in many circles but the group members have the last laugh in this movie as they tell the story of how George's drug habit made him do some very unwise things with his money. Check it out on Amazon Prime.