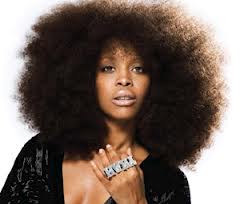 34 NYC-inspired concerts, club nights and talks blend music, art and culture — 230+ artists including Brian Eno, James Murphy, Kim Gordon, Erykah Badu, Pantha du Prince, Giorgio Moroder, Four Tet and many more -From April 28 to May 31, the world-renowned Red Bull Music Academy will touch down in New York for its 15th edition, with an unprecedented series of 34 unique shows celebrating music across genres and generations.

More than 230 artists are set to perform during the five-week city festival, including musical luminaries such as Brian Eno, James Murphy, DJ Lo Down Loretta Brown aka Erykah Badu, Pantha du Prince & The Bell Laboratory, A-Trak, Giorgio Moroder, Skream, Kim Gordon, and Four Tet "" as well as 62 hand-picked Academy students hailing from 35 countries.
The 34 shows happening in some of the most iconic venues around town include special live concerts and curated club nights, as well as installations, film screenings and public conversations with some of today's most inspiring music makers. Details and full lineups for all shows will be announced on March 4, 2013 .
During the entire month of May, Brian Eno brings his acclaimed audio-visual installation, 77 Million Paintings to the former location of Cafe Rouge for its East Coast debut. 77 Million Paintings is a generative work "" making itself as you watch it "" which explores a vast set of permutations of visual and sonic elements made by the pioneering composer and sound conceptualist.
The result is "between music and painting." The exhibition will be accompanied by an "Illustrated Talk" on May 6 in which Eno will outline the creative processes that have driven his work, in true Red Bull Music Academy fashion. May 9 will see the Red Bull Music Academy Culture Clash at Roseland Ballroom: the city's first-ever cross-genre sound clash.
First hosted in London in 2010, the Red Bull Music Academy Culture Clash is a staple on the international music scene, and a unique celebration of sound system culture.
The first New York edition will feature quintessential crews from hip-hop music, reggae, modern Latin and electronic dance music including Max Glazer, the man behind the city's best dancehall parties and the brilliant Federation Sound; Fool's Gold Records, the genre-defying Brooklyn label headed up by A-Trak and Nick Catchdubs;
Young Guru and Just Blaze , the architects of Roc-A-Fella's classic NYC hip-hop music sound and countless hits from Jay-Z to Rihanna; and Que Bajo?!, a collective known for starting full-on riots with their unique blend of cumbia, moombahton and tropical bass. Every crew will play custom-made tracks only to be heard on the night, and bring out special guests, fighting to win over the crowd and the chance to be named the 2013 Culture Clash champion.
On May 25, the Red Bull Music Academy will team up with the era-defining DFA Records for an epic celebration of the label's 12th anniversary. From making indie kids dance again to taking Madison Square Garden by storm, DFA is a New York institution if there ever was one.
DFA founder James Murphy will headline an epic nine-hour, multi-room show at the Grand Prospect Hall in Brooklyn, with over 15 live acts and DJs spanning the entire history of DFA, including some first-ever in the US performances. The party will be accompanied by the documentary 12 Years of DFA: Too Old To Be New, Too New To Be Classic, a mashed-up, frenzied portrait of the iconic label and the creative minds and recording artists behind it.
The 12 minute film will be premiering during the Red Bull Music Academy and will be available for streaming on www.redbullmusicacademy.com alongside hundreds of other documentaries, in-depth interviews and archived lecture videos.
On May 2, for one day and night, the Red Bull Music Academy will turn the spectacular Knockdown Center (For More Red Bull Academy News Click Next) in Queens into a temple of thundering noise with some of today's most daring sound artists for Drone Activity in Progress.
Performers include Stephen O'Malley of Sunn O))) (performing solo as SOMA and in his duo project KTL), influential noise artist Prurient, guitarist and composer Alan Licht , Australian guitar explorer Oren Ambarchi, and Sonic Youth founding member Kim Gordon who will present her collaborative project with Bill Nace , Body/Head.
Visuals in this multi-sensory experience come courtesy of the creative minds behind Nuit Blanche. Bass is the place on May 23 at Santos Party House. In a unique summit of sub-loving trailblazers entitled United States of Bass, the Red Bull Music Academy brings together the very pioneers of America's most influential regional bass music styles.
From New York's own Afrika Bambaataa to LA's Egyptian Lover, from Detroit's ghettotech godfather DJ Assault to Chicago's juke and footwork heroes DJ Spinn and DJ Rashad, New Orleans bounce queen Big Freedia, Baltimore's Scottie B, Miami's DJ Magic Mike, Chicago vet DJ Funk and current bass music innovators Drop The Lime and Salva (a 2011 Academy graduate who scored Stereogum's "Electronic Dance Track of 2012" with his remix of Kanye West's post-trap anthem "Mercy").
Expect two floors, 808 beats and one nation under a groove. These are only a handful of the events that will keep NYC on lock during the whole month of May. Tickets for all shows will go on sale on March 4, 2013 at 10am via www.ticketweb.com .
Look forward to more details on shows with the likes of Oscar and Grammy winner Ryuichi Sakamoto and German electronic artist Alva Noto , seminal NYC house duo Masters At Work, disco legend Giorgio Moroder (with his first ever live DJ set), David Bowie producers Tony Visconti and Nile Rodgers, Four Tet, Pantha du Prince & The Bell Laboratory, dubstep trailblazers Skream and Mala, hip-hop music beat-makers of the moment Young Chop and DJ Mustard, New York labels L.I.E.S. and UNO, the inimitable Erykah Badu, and hundreds more.