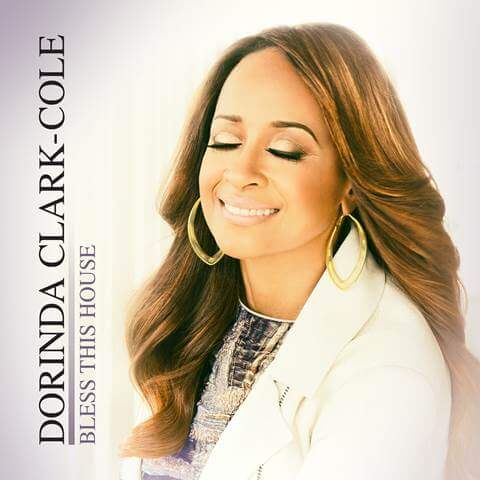 Multiple Grammy Award-winning gospel superstar
Dorinda Clark-Cole
, has released the new single
"Bless This House"
to gospel radio, the second single from her much-anticipated upcoming new album. Following on the release of the inspiring Top 20 first single "You Are," Dorinda Clark-Cole's "Bless This House" showcases the famed singer's supple vocals, contemporary sound and poignant lyrics on a powerful song helping
listeners
to
find
hope
and trust faith in facing personal trials.
"Bless This House" will premiere on the nationally-syndicated Yolanda Adams Morning Show and The James Fortune Show on Tuesday, October 21
st
. Written by Dorinda Clark-Cole with co-writers Shanika Deshun Bereal, Rodrick Cliché, Saaed Renaud and Fields Blanchard, with production from Rodrick Cliché for Jeneyus Productions, "Bless This House" has quickly become a new fan favorite from Clark-Cole, making a tremendous impact on
listeners
whenever she has performed it in her ongoing
ministry
travels.
Known as "the Rose of Gospel," the revered artist and sought-after evangelist continues to drive a pioneering sound and inspiring ministry that fuels countless fans worldwide in their faith. Beyond her upcoming new album, Clark-Cole's impressive career as an evangelist, radio and television host, fashion entrepreneur and music business mentor expands even further, starring on the upcoming new Oxygen series "Preachers of Detroit." Clark-Cole also recently appeared on BET's Lift Every Voice, with her feature interview on the show's latest episode, which aired on Sunday, October 19th.