Radio Facts: Radio Facts: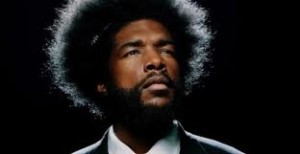 It's seems as if so many music industry folk are putting words to paper and I'm not talking about songs either. Next up the plate to release a book is Drummer-producer Ahmir "Questlove" Thompson.
Thompson announced Wednesday that "Mo' Meta Blues: The World According to Questlove" will be released June 18 by Grand Central Publishing.
The book will include stories about countless relationships he has built with fellow celebrities, idols, and other musicians, including Stevie Wonder, KISS and Jay-Z. Quest also said, "It also tackles "some of the lates, the greats, the fakes and the true originals of the music world."
Currently The Legendary Roots Crew is making a nice living as the house band for NBC's "Late Night With Jimmy Fallon." Questlove, 42, has been a producer for Jay-Z, D'Angelo, Erykah Badu and John Legend and he has four Grammy Awards under his belt.