There are many ways to get the attention of a radio station's program director with your music. Most are never explored…
Editor of Radio FactsKevin Ross offers an insiders perspective and tips on how to get your song on the radio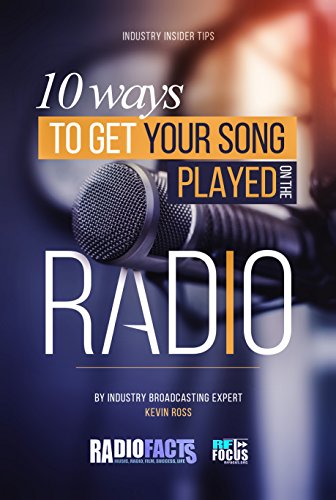 When it comes down to getting your song played on the radio, you don't have many chances. You also don't have many chances to make it in the music industry. In the many years that I have worked in the industry, I've seen the same mistakes repeated by many new singers who just don't understand how the game works. Music and radio work hand in hand and outsiders are not often welcomed into the fold until they prove themselves. The question is how do you prove yourself if you don't have the opportunity? When we want an opportunity we will often go above and beyond the call of duty and in the process make huge mistakes that we cannot recover financially from.
BUY 10 WAYS TO GET YOUR SONG ON THE RADIO $3.99
There are a lot of people who will smile in your face and take your money but not many who will show you the ropes and with good reason… what are they getting out of it. To an extent they are correct why should they give you their hard-earned knowledge and service for free? If there is one thing the music industry has taught me it is that there is NO such thing as a free lunch. There is ALWAYS a price.
This book will show you several ways that many aspiring artists either don't know about or have not tried. I can tell you I have seen each one work to get an artist's career off the ground and even when it didn't work it gave them the knowledge and the confidence to grab the bull by the horns and do the work with their own hustle which can work too. This book applies to all radio formats even though I use urban radio for the examples here. So no matter what kind of music you produce it is possible to not waste money on crooks who make promises they can't keep and to either use the back door to get in or to gain the knowledge that it takes to manage your own career. Order your copy here