Radio Facts: Radio Facts: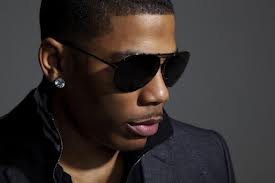 Top 10 On iTunes Overall Top Songs Chart & Marks His 22nd Top 40 Hit, Music Video To Make VEVO Debut March 1st, Seventh Album M.O. Out Soon
Grammy Award-winning multi-platinum superstar, entrepreneur, actor, and philanthropist, NELLY is currently dominating radio airwaves and iTunes with his brand new single "Hey Porsche".
Since it became available on February 19th, "Hey Porsche" has been firmly entrenched in the Top 10 of the iTunes Overall Top Songs Chart, and within the Top 3 on the Top Hip-Hop Songs Chart. In addition to selling over 100,000 singles in the 1st week, the song is quickly approaching airplay on over 100 Top 40 Radio Station s and is also climbing toward Top 20 at the format as well. This marks NELLY's 22nd charted Top 40 song, which makes him tied for 11th most charted Top 40 hits artist of all-time.
"Hey Porsche" shows a different side of the rap icon. With acoustic guitar and slick, sun-soaked production, it's emblematic of the artist's uncanny ability to deftly cross into pop territory. He's no stranger to conquering the charts and he's continuing a long legacy of hits including "Ride Wit Me" and "Hot in Herre" with "Hey Porsche". In addition, the song's music video will make its world premiere on VEVO on March 1, 2013.
The single also heralds the arrival of his anxiously awaited seventh full-length album, M.O., available later this year via Republic Records. For the album, he teamed up with production powerhouses such as Pharrell (Jay Z, Snoop, Justin Timberlake), Rico Love (Beyonce, Usher), DJ Frank E (Kanye West, Enrique Iglesias, FloRida), Detail (Lil Wayne, T-Pain), Da Internz (Rihanna, Nas), and Bei-Major. Plus, he invited some of his closest friends and today's hottest artists to collaborate including Nelly Furtado, Trey Songz, T.I., Akon, Pitbull, and Florida