Radio Facts: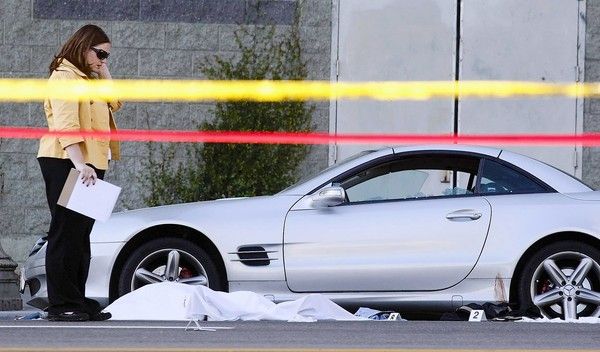 Music Industry vet John Atterberry was unfortunately in the wrong place yesterday as a crazed gunman was shooting randomly in Hollywood. He was   shot in the face during Friday's Hollywood shootout and is in critical condition at Cedar-Sinai Medical Center. (the body on the ground is the crazed gunman)
Atterberry was sitting in his silver Mercedes sports car (pictured) Friday near the intersection of Sunset Boulevard and Vine Street when the gunman shot him in the face. The gunman fired indiscriminately at cars and pedestrians before being fatally shot by Los Angeles police officers.
Atterberry is a longtime recording industry manager and promoter, involved with such acts as the Spice Girls, Brandy and Jessica Simpson. Police don't have a motive for the shooting rampage, which was captured on videotape by several bystanders.