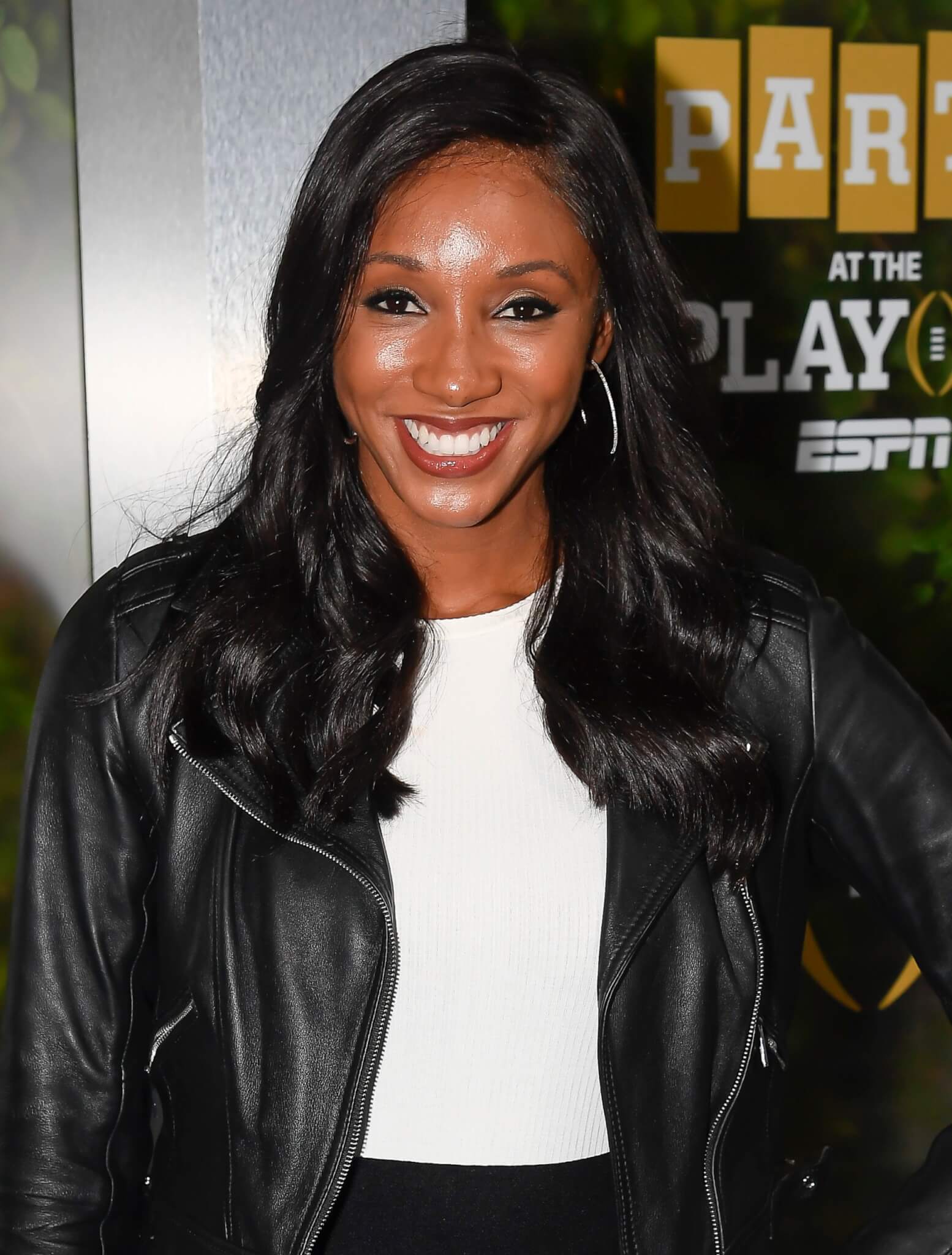 Chicago sports talk show host Dan McNeil of 670 the Score a part of Entercom has been fired after tweeting and then deleting sexist and misogynist comments about the outfit worn by reporter Maria Taylor. Monday night was Taylor's debut as a sideline reporter for Monday Night Football. McNeil's tweet suggested that her outfit looked like something worn by the host of the adult film awards. Before he deleted the tweet Awful Announcing captured and covered it.
Even after making her debut she had time to address the tweet by tweeting the following:
Taylor received plenty of support from colleagues, friends, fans and anyone tired of women in sports being disrespected. After firing McNeil, Entercom released the following statement:
Dan McNeil is no longer an employee at The Score.
For each one of us our words have power. For our brands and on-air personalities that is amplified and brings increased responsibility how we choose to use our voices. Last night's tweet, and its degrading and humiliating tone to a fellow female broadcaster, was unacceptable.
We have the best teams in Chicago, and we must continue to hold ourselves to high expectations to continue to be leaders in our organization, our industry and our community. We apologize to all who were offended by Dan's words, especially Maria.
As a Black woman who has always loved sports and talking about it, it has always been a struggle. Women are constantly judged for everything except their knowledge of sports. I know some people may say it was a joke, but it isn't a joke when comments like that are used against women in sports. I know there are plenty of men supporting Taylor who have made lewd comments to their friends and that is wrong as well. It is high time that Black women are respected for their work in the industry and we don't just need words; we demand actions. Maria Taylor and any other Black women and women working in the male dominated and very sexist sports industry stay strong and do you. Demand your respect in this game.