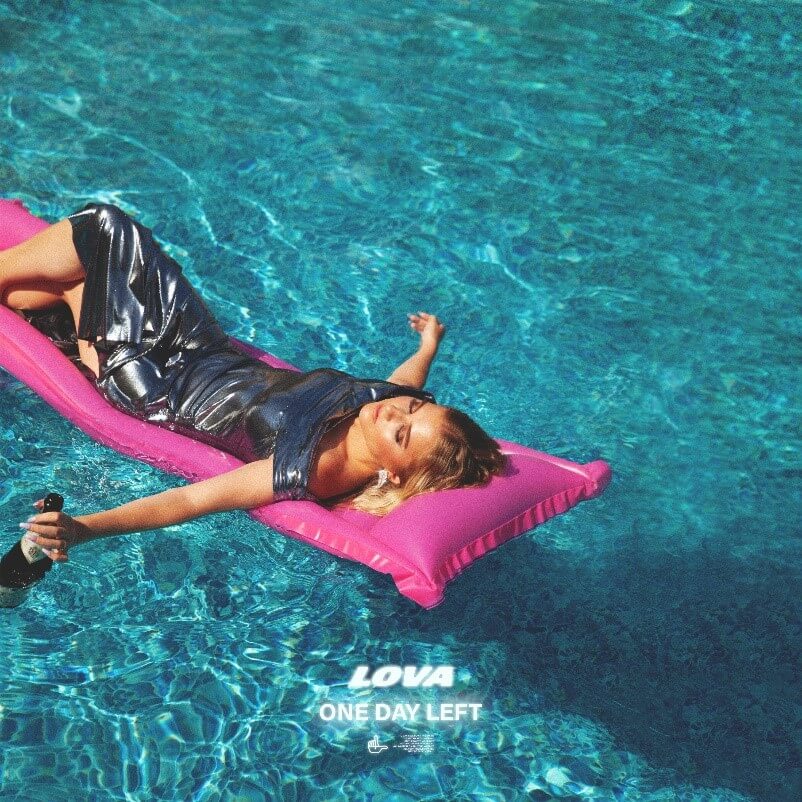 LOVA REVEALS INSPIRING NEW SINGLE "ONE DAY LEFT" TODAY
Today, Swedish pop singer and songwriter LOVA wonders what you would do if you only had "One Day Left" on her new single out now via Universal Music AB/Republic Records.
 
Breaking boundaries yet again, she candidly opens up with unfiltered lyrics and unpredictable production. Warbling keys echo underneath ponderings such as "But what if we knew that by tomorrow we would die? We would probably have the confidence to kiss the guy we like." The synths swell into a danceable bridge before the chantable hook, "If you got one day left, would you waste it on insecurities and jealousy that takes up your time?" It transmits a powerful reminder to carpe diem in our current world situation.
 
About the song, LOVA commented, "'One Day Left' is a reminder that life is precious. No one knows what tomorrow looks like or how long we have on this planet… So instead of worrying about the small stuff like asking your crush on a date, staying up late at night wondering about what people think of you or getting jealous and upset over dumb shit, we should enjoy every day like it is our last and appreciate the things and the ones we have. I really hope that when people listen to 'One Day Left' they will put aside all of their negative thoughts for 3 minutes and dance like there's no tomorrow and like no one's watching!!!"
 
"One Day Left" continues a prolific streak for LOVA. Her recent single "Black Converse" has already generated nearly 5 million streams in under two months. Meanwhile, she claimed coveted real estate on Spotify playlists such as "Chill Hits" (5.9 million followers), "Girls' Night" (2.2 million followers) "Weekend Hangouts" (1.4 million followers), and more.
 
Earlier this year, she unveiled "Jealous Of My Friends" and "Own Worst Enemy", the former leading Spindle Magazine to say "with her new single 'Own Worst Enemy', LOVA is proving to be a pop star in the making." The singles also follow the release of her head-turning EP A Gentleman's Guide last fall which included singles "My Name Isn't" and "I Can Do Better". Of the latter, Billboard claimed, "the rising Swedish star kicks off a critical dialogue." Meanwhile, Idolator dubbed A Gentleman's Guide "more than just a house for catchy anthems," and insisted, "LOVA is a name you'd best start familiarizing yourself with." With her discography only continuing to garner attention, with praise from the likes of Billboard, Refinery29, GQ, The Line of Best Fit, and Spindle, LOVA isn't slowing down anytime soon.
 
With more singles planned for 2020, everything sets the stage for her next body of work—due out later this year. Make the most of "one day" with LOVA.