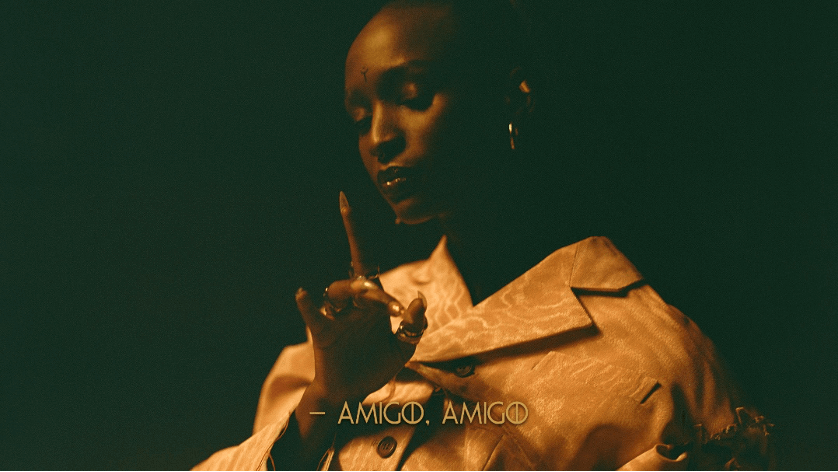 LOUS AND THE YAKUZA "AMIGO" NEW SINGLE & MUSIC VIDEO
Today the 24-year-old recording artist Lous and the Yakuza reveals her latest track "Amigo", produced by El Guincho. "Amigo" will be found on her forthcoming debut album, Gore, which releases on October 16th.
With the release of "Amigo" Lous sends an invitation for dance, resistance and resilience. "Life is not a free ride" ("La vie ne fait pas de cadeau") but Lous gives it a glorious celebration. This powerful track is the perfect illustration of her providential collaboration with El Guincho. With "Amigo", Lous delivers a universal anthem to the friendship with ourselves and others.
The stunning video was directed by Wendy Morgan, who previously worked with Lous for her videos "Dilemme", "Tout Est Gore" and "Solo".
"Amigo's" supernatural universe is depicted through a series of beautifully composed tableaus. They were inspired by Caspar David Friedrich, a German romantic artist whose paintings feel like a sublime response to the natural world. Lous' opening dance – an homage to Kate Bush's "Wuthering Heights" – calls for transformation and rebirth. The choreographed dance scenes that follow are a communion, like an imaginary initiation rite to become Lous' Yakuza. Lous' infinite cultural influences once again melt in a world that invent the past and remember the future.
It's now a year that Lous arose with the striking "Dilemme" (35M streams), followed by Madonna's children's fav "Tout Est Gore", the introspective "Solo", and the Colors pick "Bon Acteur". She granted her fans this summer with a surprise track "Laisse Moi" featuring one of the most eminent rapper of the Belgian and French scenes Hamza. Lous and the Yakuza's debut album Gore will be out on October 16th.