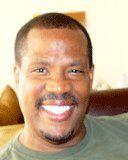 Greetings Industry fam…
While doing the Top 10 Urban Programmers of All Time Contest, I determined that while there are some excellent programmers in urban radio, many industry people feel they don't know them, this includes other programmers. I have no doubt our lack of conferences has a lot to do with the camaraderie that was once prevalent but is now interrupted.
Urban is unique and not like other formats. There is a cultural bond that we have that works best when it is cultivated, revisited and nurtured. This became incredibly evident to me during the industry picnic this past October in LA.
Many urban radio people feel much safer under the radar than in any kind of spotlight that they deem will draw negative attention as perceived betrayal from the corporations. I think this is most unfortunate. I will state once again urban radio people can feel free to contact me with any news and information about the corporation, rumors etc and they will never have to worry about me revealing my sources.
I have been approached time and again about doing an industry conference even by investors but I must admit I can't help but to think if the corporations won't let employees talk to the press there is a good chance they also won't let them attend outside events either (lol). I think I have a way to fix this possible problem so the likelihood of a Radio Facts conference of some kind is very possible in the near future.
You can best believe it will not be like any other conference or industry event you have ever been to. Would love your feedback, ideas and suggestions on a Radio Facts Conference. Email me [email protected]
I have heard many positive comments about our latest contest (The Radio Facts Top 10 Urban PDs of All Time) and I have heard there have been some negative comments (of course very few have come directly to me) There will be a Radio Facts Top 25 Urban PDs of 2011 contest in the last quarter of the year which will focus more on current PDs and the list will be expanded.
My Confession…
Two months ago I was ready to sell Radio Facts ' blog and move on. I was tired of boring lackluster news and the extreme lack of response to what I was doing from urban radio. The numbers were great but the responses were dismal (as they are to all industry sites and blogs). I felt bored and unappreciated, then I thought to myself 'If urban radio won't bring the party to me, I'll create my own party and bring it to them, hence the Top 10 Contests and it's working!
I feel more motivated now than I have in several years. Not making all things about YOU and making other people feel good really does make YOU feel good. I have to admit, I like thinking outside the box and honoring others for their hard work. Thanks for your support and look for other great contests coming your way.
Below are some of the comments voters made about candidates for the Top 10 Urban Radio Programmers of All Time.
Nate Bell Always has time for other programmers and sharing the information.
Barry Mayo is one of the most strategic programmers that I've been around.   He has the ability to analyze the market, competition, and chart a plan of attack, and never without staff input.
Steve Harris believes in his air talent.   He's a players coach.   Will take on management for the needs of his staff.   Always approachable, with keen listening instincts, and open minded when it comes to music of all genres.
Lee Michaels is a great teacher.   Always willing to share his knowledge and experience.   Will take the time to explain programming philosophy, and a genius at research interpretation.   What separates Lee from a lot of P.D.s is his own air talent allows him to help grow the staff from the Radio DJs perspective.
Always striving to create the perfect balance of on air information and entertainment.   One of the few black programmers to have huge success in both urban and CHR formatted stations.
Barry Mayo was a great programmer, he was innovative, he listen to the streets, he trusted retail reports.   Back in the day in Chicago at WGCI, radio was great.
E Rodney Jones was a master Programmer.   He had WVON popping.   He has something for all ages. The Blues with DJ Pervis Spann, R&B, the stepping show with the Grand Master of Stepping Herb Kent the Kool Gent.
Cy Young is straight forward.   I can appreciate that.   He may have been checking you or praising you.   Either way at the end of the day, I had to agree he was on point.
Andre Carson:   Unlike so many, he really does have a good heart and will go that extra mile for his people.     We need more like him.
Frankie Crocker will always be number one he programmed radio without call outs, computers, focus groups, budgets and was king of the number one market.
Cliff Winston took a no budget no signal station KJLH and made it competitive in the number 2 market
Frankie Crocker is a Legend,
Frankie Crocker revolutionized Black Radio making it more attractive to Madison Ave in the # 1 market.
Lee Michaels Urban Radio's First Million Dollar PD
Elroy Smith has won in more than 1 Major Market
Barry Mayo-won & created two legendary stations WRKS/NY & WVAZ/Chicago
Neicy Davis: From the First time I met here in St. Louis Mo. she is always the sweetheart heart of radio.
G Wiz has consistently made 93.3 THE BEAT a top station in the Jacksonville market.
Gary Young and Nate Bell are PD'S that are still greatly missed in all past markets they worked in.
Elroy Smith: He is the best!   Will always be the best!!
Chuck Atkins: He put it all together….promotions, programming to keep his urban station on top for almost 20 years and mentored quite a few programmers who are now in influential positions
Derrick "Lil D" Greene: He represents the urban Christian professional in me. I can relate more to his personality. I respect what he stands for.
Tony Q: He was the one to start Urban Radio!!!
J Michael Francois: He's a hard worker and very diligent.
KJ Holiday: His record speaks for itself, as does his reputation.
I have the utmost respect for the professionalism witnessed by A J Savage, Chris Conners, Andre Carson and Brian Anthony.
I have worked closely with quite a few of these PDs over the years.   The ones I choose have integrity, great to work with and the most important thing is they win in their market place.
I have worked for many PD's in my 25 years at WBLS…all were wonderful in their own right & I enjoyed working with everyone! Frankie Crocker (he hired me & I worked closely with him as his Assistant),
BK Kirkland!   Talented, Creative, Successful Radio PDs that inspired others to be just as successful!
I think Brian Anthony does a very good Job
Vinny Brown has always been lots of fun to work with and great sense of humor…one of the last great legendary program directors
I think some important names were left off.
I worked for 2 of the best PD's ever. Donnie Simpson and Frankie Crocker. Both pioneers in Radio and TV. I believe that my station is a reflection of the kind of urban station that they programmed.
A lot of PD's can learn by studying some of the legends here. Even In the PPM era, what they did years ago still works.
I worked with Frankie Crocker for over 10 years in New York City, as well as independent projects, voice overs, etc.   He was an innovator, bringing Rap and Hip-Hop to NYC with the late Mr. Magic, helping artists jump start a career and creating simple but effective imaging to the airwaves. He was great to work with. If only we had the digital equipment back then that we have now.
I WOULD LIKE TO SAY TONY GRAY OF 98.7 KISS FM NEW YORK WAS MY ALL TIME GREATEST!!! IT WAS HIM WHO GAVE ME THE CHANCE AT KISS FM AND STARTED MY CAREER IN RADIO. TONY IF YOU WOULD EVER DO IT AGAIN IN NEW YORK I WOULD LOVE TO WORK WITH YOU AGAIN..MUCH LOVE.
I would say Frankie Crocker was one of the best programmers. He was innovative and always willing to play music that no one else would play. His willingness to be original made album cuts classic hits (e.g., I'm Tellin' You- Jennifer Holliday, Always and Forever- Heatwave). He would bring songs from the UK that would not otherwise make it to New York Radio. Programmers today are controlled by corporations thus radio is very stale and boring. Nothing new and innovative.
I'm disappointed to not see Kenny Smoov on this list. He's a programming visionary & awesomely fair manager.
I've been in this business almost 14 years and Lil D is, by far, the most professional PD with whom I've worked. His "can-do" spirit and cooperative attitude brightens up the whole building. When he says he's going to do something, it's like money in the bank. Ratings and revenue have soared since he's been in charge. He's a winner
In my opinion, no two Programmers have done more to help elevate Black Programmers than Barry Mayo and Tony Gray.
It is hard to believe that you left off one of the most gifted and creative PD's of   all time.   Bobby Bennett programmed WOL-AM in Washington, DC (a major major market) thru out the 70's when they were one of the powerhouse stations in the Sonderling chain.
In the late 80's BB took over at WHUR-FM and they went to number 1 in DC under his direction.   In 2000 Bennett created Soul Street/ Channel 60 on XM Satellite Radio, and that channel became one of the more popular most listened too stations on the satellite band.   How could you leave Mr. Bennett off your list !
It was hard to not go with the Old School PD's who laid the foundations.
It was hard to pick just 4..
J'Micahel is an AWESOME PD…
John Candy has taken several stations from the bottom to the top with no budget.   Most recently KBFB in Dallas.   He took down the legendary K-104 in 3 short years.   He found talent developed a strong support staff.   Some of his developments include Rocsi from 106 and Park, Victor Starr, and the Rickey Smiley morning show, and Shorty the Prince.
Maxx Myrick is the best.
Maybe I've taken this voting a little too seriously but selecting the greatest Urban PD's of all time is not an easy task if not impossible.
Now you know it's some folks on this list that sure should not be. Mainly because they were a PD in title only. Everybody else did the work and they collected those cash deals.
Reggie Rouse is the truth… He is a programming Monster
Remember Brian Anthony from St.Louis station.     All around good guy, with a good heart.     Can't go wrong.
CHUCK ATKINS AND DERRICK BROWN ARE VERY WELL ROUNDED PD'S IN THE INDUSTRY AND ARE VERY GOOD AT WHAT THEY DO!
SKIP CHEATHAM, HE IS A PROGRAMMING BEAST!!! NEED I SAY ANY MORE!!! 🙂
Some heavy names on this list–hard to choose.
Steve Hegwood brought Urban Programming into it's modern era
Super stars!
Terry base the greatest PD ever……God fearing, humble, hard worker who respect talent & encourages personality!!!
The List is so Great…..How about the Top 25 next time……when you have so many great ones…..it's hard to whittle it down to 4..!!!
There's one million reasons why Lee Michaels was paid one million dollars to program a radio station in the '80's.   I'll give you one reason, "He's the Best Urban Programmer ever."
Tony Gray is a leader of leaders.   He's the best!!!
When Steve Crumbley programmed WOWI/Norfolk during the early 90's, it had the best damn PURE urban sound.   Period.
Why I'm not on the list? I beat a couple of them PD's in the ratings LOL
Brant Johnson was a big leader in a small town.
Carolyn James @ 107.5 WGPR is one of the most hard working and Fair Radio PDs in the Business. The staff loves her, she is always on time and knows how to handle work issues. She is the best!
Dave Allan had vision, a winning attitude and a respect for talent that is second to none.
I owe a lot of my success to him, he saw in me what I didn't and allowed me to achieve things I never dreamed of.
Skip Dillard (WBLS and WLIB) is the last of a dying breed. Total pro.
Vinny Brown along with Ray Boyd saved my life when I needed a gig and took a chance on me.
Jerry Boulding's programming style in the early 70's was a blueprint for me.
Frankie Crocker was the best that ever done it. There is no other to compare to, he was in a class of his own…..
Honorable mentions should go to Tiffany Green she was a hell of a great PD and really executed promotions well.
Chuck Atkins was a great PD
James Alexander is most knowledgeable and focused.   A real LEADER and Urban formatics genius.   Proud to have worked w/him at WJLB/Detroit where I had the pleasure of serving as his Music Director.   We took WJLB to #1 overall the first time a Black/Urban station was EVER rated #1 in Detroit.
Lee Michaels intelligence and approach to programming was far ahead of the rest.   His people skills were the best I've ever experienced and help me to mature as a Radio DJ, PD and person while working with him as a midday talent in Chicago.
His people skills were so superior I remember witnessing folks leaving his office after being fired with a smile on their faces.   He is by far the best I've worked for during my years on the air and a major reason for the success of my small business.
Ron Atkins is simply the best!
Lee Michaels was one of the first programmers, regardless of race, to schedule music using music-scheduling software and a master of using music research to improve his station's product and image.
These programmers made the radio station an event everyday. Imaging and promotions were stellar.   They taught us to think outside the box, and they made it happen.   Nothing was to big for them.
.
Todd "Chase" Gore is an interesting programmer.   An African American gentleman who spent 20 years in technology and marketing before venturing into programming.   He became the MD at a Top 40 station, that ended up beating both Urban and Pop competition in Charlotte, NC.   From there he went to Savannah at 94-1 The Beat, which was 11th place when he got there…now #1, toppling the other Urban.
Tony Gray assisted the only black owned ration station in the Lansing market to get to the top of the ratings. He indeed is a programmer to be recognized.
Thanks for these comments and all the others that we did not have room to post…
Thanks You comments voters made direct to Radio Facts for the Top 10 Urban Radio Programmers of All Time.
I love Radio Facts !!
Great PDs!
Now you know it's some folks on this list that sure should not be. Mainly because they were a PD in title only. Evertbody else did the work and they collected those cash deals.
Programmers today are controlled by corporations thus radio is very stale and boring. Nothing new and innovative.
SUPER idea!!!
Even though some of these folks have been in the radio business for a long while…it is a pity that they did not utilize the example of the ones who made radio GREAT!!!!!!!!!!!!
I think all of these PDs are worthy of recognition but a few are more worthy than the rest! I want to thank you for your   excellent concept and platform!
Kevin, I wanna say THANKS TO YOU playa
Great job and the vision you have put forth to make this happen!
God bless,
Great work!!!!!!!
Is this all of the candidates?
A lot of PD's can learn by studing the legends on here. Even In the PPM era, what they did years ago still works.
Super stars!
Programmers should have many of the qualities mentioned above including having a profound impact on the lives of those individuals that work or have worked with him/her; a person should say they have learned much from this programmer.
When It comes to ratings, I believe that a programmer who was at the top of his/her game in RATINGS and lost that position to a competitor, then refocused his/her efforts and managed to retake that top position should be commended. Not a popularity contest because of "Trade Hype," real tangible evidence that this PD actually out performed in many areas.
You guys have all of the big names in all forms…Impressive!   Even though there is a few that you didn't mention…but that's cool!
STAY Blessed K. Ross
I like this Kev
Great list
I am from old school radio and the list of nominees have and/or are showing great leadership skills, the ability to work with people that work with them or in other market. Radio has changed so much since I started and thank god I continue to invent myself.
Why I'm not on the list? I beat a couple of them PD's in the ratings LOL
The list is quite complete
Congratulations on a great idea, it is a wonderful thing that you're doing. There are some warriors on this list, worthy of respect, recognition and admiration. Many of the names on this list mentored and inspired others.   More importantly, they all made a positive impact on the industry and their communities. The people on this list gave their heart and soul.
Without their hard work and success (ratings, attractive margins and cashflow), the radio and record industry would not be as big as it is today.
I hope a list of the Black Record Executives and Black Record Retailers is next.
I've worked with these people, these are some of the best in the business!
All great programmers that lead the pack.
Maybe I've taken this voting a little too seriously but selecting the greatest Urban PD's of all time is not an easy task if not impossible.
It was hard to pick just 4..
God bless you!
This is over due!
I love Radio Facts !
Kevin, SUPER job that you are doing!!! This survey remembers and reminds folks of those persons, some not here today, who gave us the best of urban programming across the nation and ultimately around the world!!!
I bet folks like Kanye West and others probably never heard of some of these programmers!!!
Kevin, another great idea you've come up with. Keep thinking outside the box and keeping it real son…
It's cool that Radio Facts is asking for the top 10 Urban Programmers. However Urban excludes radio programmers from 1963 – 1978 because Urban was around the name then.
If I don't vote for myself no one else might!
Great to see that we can still keep Black Radio Strong. Kevin you are the man and keep up the great work.
THANK YOU for allowing me the honor to vote for these great men.
The top ten PD's list   should be a collection of PD's from all markets regardless of size.