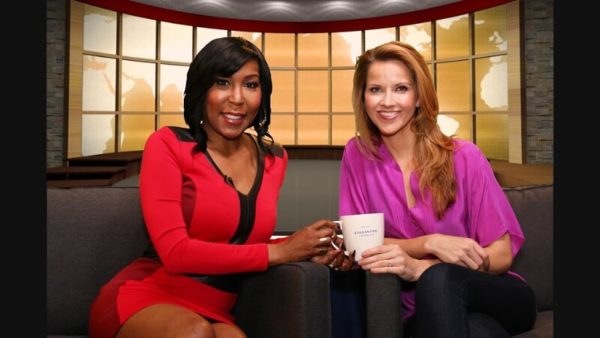 Ebony Steele, best known for her work on Fox TV's Dish Nation! and radio's The Rickey Smiley in the Morning Show, and Sasha Rionda (from CNN International & CNN Espanol) have been signed to host a new national TV series "Coffee with America" that will be produced at Atlanta Broadcast Studio.
Ebony Steele is quite possibly one of the most prolific personalities in entertainment today. She has been named as one of Radio Facts ' Top 30 Women in Media alongside Oprah, Wendy Williams and Soledad O'Brien. Sasha Rionda is perhaps most recognized for hosting "The Music Room" on CNN International, where she interviewed top recording artists like Britney Spears, Usher and Moby.
"Coffee with America" will be the first major TV series for the new Atlanta Broadcast Studio, located near Vinings. Atlanta Broadcast Studio is a state of the art facility built specifically for live TV production and broadcasting.
The production team for "Coffee with America" includes industry veterans Chuck Edmundson (former TV news director with 30 years experience, Ben Garrett (Lifetime, CNBC) and Beverly Brunston (Entertainment Tonight). Together, the team members have launched successful programming for Lifetime, CNBC, RLTV and Health Media Network, among others. Meredith Callan will lead brand integration for the new show; she held a similar position with Mojo Brands Daily Buzz and Emotional Mojo until their recent cancellation.
The show will debut on the ION network and will also be available in loose market syndication for barter and will focus on news, lifestyle, health, celebrities, consumer and the entertainment features that made Ebony Steele and Sasha Rionda famous. Formed in 2006, ION Media Networks, Inc., is a privately owned, independent television company serving over 100 million U.S. homes and all major American TV markets.
"Coffee with America" is a joint production between Ben Garrett Group, LLC and Atlanta Broadcast Studio.