Audacy has announced the return of Kevin Weatherly as Senior Vice President of Programming for KROQ (KROQ-FM) in Los Angeles, effective June 6. In this role, Weatherly will oversee KROQ's content strategy, talent, operations and branding. Weatherly will also serve as Format Vice President for Audacy's portfolio of alternative stations across the country. As Format Vice President, he will oversee alternative format strategy and collaborate with artist, label and management partners in creating successful music initiatives and concert events.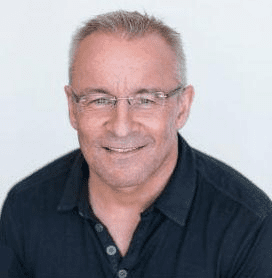 "We're so excited to welcome Kevin back to KROQ to oversee the iconic brand he was instrumental in building," said Jeff Federman, Regional President and Market Manager, Audacy Southern California. "KROQ is a pillar in the SoCal community and not many people understand the bond between this station and its fans like Kevin. We look forward to him returning and evolving the brand even further."
"KROQ is one of the most recognizable and iconic brands in all of radio," said Weatherly. "I've had the privilege of spending the majority of my career programming KROQ and I'm energized and ready for the next chapter. We have a lot of work ahead of us to return KROQ to its rightful position in the hearts and minds of longtime listeners and partners, and I can't wait to get started."
Weatherly rejoins the company after serving as the head of North American programming for Spotify. This marks Kevin's second stint with KROQ, after serving as the station's program director from 1992 to 2020. During that time, Weatherly helped evolve KROQ into one of the top alternative stations and radio brands in the country. Additionally, he helped launch Los Angeles sister station 93.1 Jack FM (KCBS-FM) in 2005. He also grew KROQ's annual "Weenie Roast" and "Almost Acoustic Christmas" concerts into major events.
Listeners can tune in to KROQ (KROQ-FM) in Los Angeles on air, as well as nationwide on the Audacy app and website. Fans can also connect with the station on social media via Twitter, Facebook and Instagram.