300 Entertainment is excited to announce the appointment of Kevin Saer Leong as the Head of 300's Creative Department.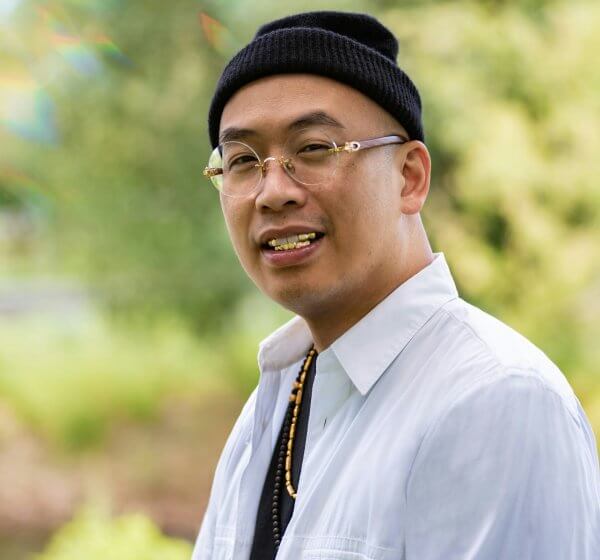 In Kevin's new role as 300 Entertainment's Creative Director, he will manage the company's Creative Department, overseeing all creative initiatives, brainstorming concepts with other departments within 300, and rebranding websites and merchandise. Kevin will design and produce artist merchandise and accessories, as well as conceptualize photoshoots and visualize album art and assets. He will report to the company's CEO and Co-Founder Kevin Liles.
Kevin Leong reflects on his new role, saying "I'm looking forward to contributing to the efforts of the 300 team and partnering with artists to help execute their creative visions. It is such a pleasure working for someone like Kevin Liles who is a great visionary and who always sees the big picture."
With 20+ years in the fashion industry, Kevin Leong looks forward to leveraging his experience and expanding 300's creative endeavors, including merchandise & accessories offerings. Prior to joining 300, Kevin's journey in the industry began with his work with Russell Simmons. Their partnership spanned 15 years, and Kevin eventually became the VP of Design overseeing all creative for all licensing for Phat Fashions. Kevin relocated from NYC to California as the Creative Director for Lil Wayne & his brand Trukfit, as well as working as a consultant with Stevie Williams on his skate brand Asphalt Yacht Club. Throughout his career, Kevin frequently traveled back and forth to China for production and sourcing development trips. Kevin Leong has worked with Kevin Liles previously as the Creative Director for KWL Enterprises, where he was in charge of all creative elements and built brand identities for artists like Big Sean, Trey Songz, Estelle and others. Now as the new Creative Director for 300 Entertainment, Kevin will work closely with Kevin Liles once again, and lend his extensive creative and fashion expertise to the 300 team.
Kevin Liles, CEO and Co-Founder of 300 Entertainment, reflected on having Kevin Leong join the team saying, "Expanding our creative department at 300 Entertainment has been a priority for us and I can't think of a better person than Kevin Leong to lead the team. After working with Kevin for the past 20 years at Def Jam, Phat Farm, KWL management and now again at 300, I know firsthand that his leadership, ability to drive culture, and insightful creative direction will not only strengthen the creative department but will lead to creative success and growth across the entire company."
While the current COVID-19 pandemic has jolted the entire entertainment industry forcing many to adapt and explore ways to navigate the "new normal," 300 Entertainment has continued to put creativity at the forefront. During this time, 300 Entertainment has started a creative endeavor called 300 Creates to empower artists and creators through live performances, 24 hour live DJ streams, design contests, and more. 300 prioritizes engaging and rewarding creatives and especially during times of need. Using the mentality of "creativity can not be quarantined," 300 has continued to move towards success and recently achieved two #1's on the Billboard Charts: Megan Thee Stallion's "Savage" Remix at #1 on Billboard's Hot 100 and Gunna's new album Wunna as #1 album on Billboard's Hot 200.
300 Entertainment continues to make its mark within the entertainment industry despite being comprised of a staff about 1/5 the size of many major labels. In regard to the company's response to the pandemic Co-Founder/CEO Kevin Liles stated in an interview with Variety, "I'm trying to accomplish three things: to make sure our people are good, our artists are good, and our community is good." In doing so, 300 has implemented a COVID relief fund for employees including a mental health initiative, donated 100,000 meals to New Yorkers in need, and launched 300 Creates a program centered around creating a platform for creatives to express themself during the pandemic.