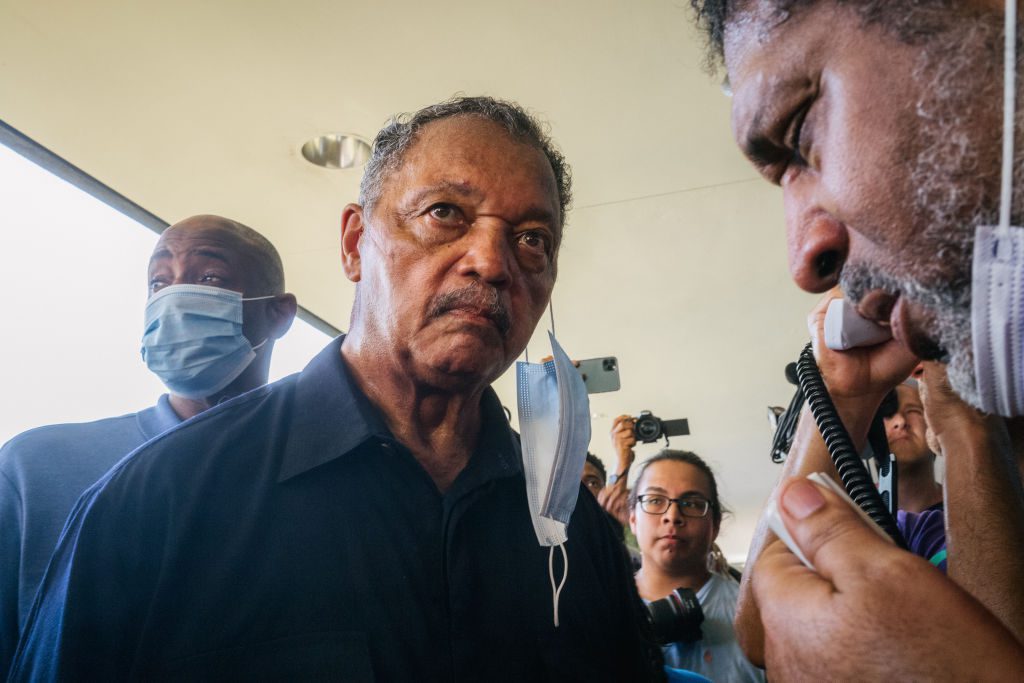 Jesse Jackson the iconic 79-year-old civil and human rights leader walked out of the Shirley Ryan Ability Lab today after getting a breakthrough COVID infection that landed him and his wife in the hospital. Jackson had previously been vaccinated in Jan of 2021
While he recovered well from COVID he had to have extensive therapy for his previously diagnosed Parkinson's disease. Jackson has to have 60 to 90 minutes of physical therapy daily.
Jackson still urges everyone, especially people of color, to make sure they get vaccinated for COVID.
"We've really been focusing on his strength, endurance, balance, and his recovery," said Dr. Leslie Rydberg, Rev. Jackson's physician.
His wife, Jacqueline Jackson, was discharged from the hospital several weeks ago.
Jesse Jackson will now focus his attention on the Haitian immigrant situation.