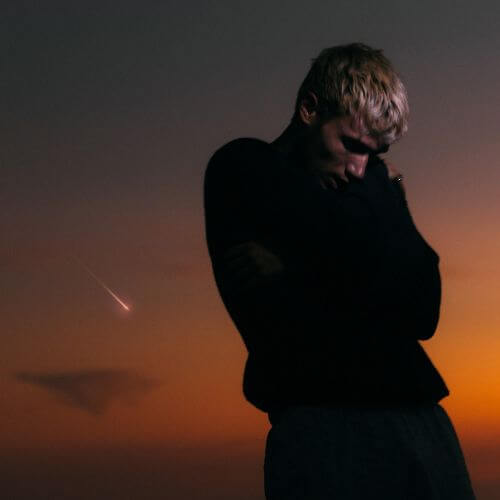 JEREMY ZUCKER RELEASES DEBUT ALBUM love is not dying
Today, singer, songwriter and producer Jeremy Zucker drops his highly anticipated debut album, love is not dying—listen HERE!
 
The 13-track album—written, recorded and produced by Zucker in his Brooklyn studio—features his recently released singles, "not ur friend," "always, i'll care" and "julia," as well as new focus track, "somebody loves u." love is not dying is an intensely personal body of work, where even at times Zucker speaks through his lyrics to his loved ones and his fans. He says, "I have always historically written songs as a way of expressing things to the people around me because I haven't always been able to express myself in words. I always stand by what gives me meaning in the music. I hope people will listen to the music and feel like they're not alone."
 
In celebration of the release, Jeremy unveils a special album listening opportunity he created for fans through the love is not dying Listening Experience. This unique experience allows fans to listen to love is not dying and live chat with Jeremy, while they watch a long-form spectrogram, or 3-D audio wave, visual that accompanies each song on the album.
 
Ahead of the release of love is not dying, Zucker's 2018 Gold Certified breakout hit, "comethru," recently surpassed over one billion global streams.
 
This fall, Zucker will embark on the European and U.K. leg of his "love is not dying" Tour, as well as join Lauv in Australia and New Zealand on his ~how i'm feeling~ Tour. The 20-city North American leg of his "love is not dying" Tour that was set to take place this summer, including shows at New York's Terminal 5 and Los Angeles' The Novo, will now be postponed for a later period—stay tuned for new dates to be announced soon. See the full list of upcoming dates below. Tickets are on sale now at http://www.jeremyzuckermusic.com/.