Radio Facts: Radio Facts: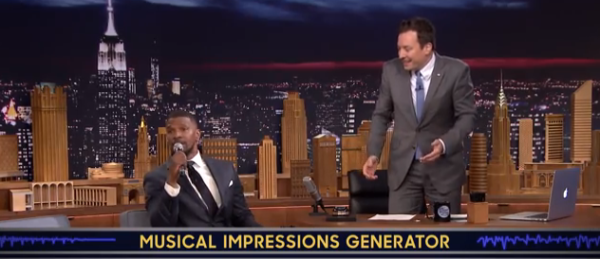 Jamie Foxx took a lot of heat for his rendition of the "Star Spangled Banner" at the Mayweather and Pacquiao fight but he has been taking it all in stride. During an appearance on The Tonight Show with Jimmy Fallon he again showed how talented he is as he nailed a few musical impressions along with Jimmy Fallon.
Although this was about musical impressions, you know Jamie couldn't resist sneaking in a few other impressions. All I will say is I was literally laughing out loud as he perfectly captured an NBA Champion coach.