Silento with Fans at a sold out performance at HOT 981 Greenville, SC "Back To School Bash"
Photo on Aug. 8th At The Phyllis Wheatley Community Center – Barbie T-From Tone Hollywood's Morning Show on HOT 981
Elroy RC Smith-Operations Manager, Silento, Tone Hollywood-Morning Show Host on Hot 981, Jae Jackson-Capitol Records Group (click "Next" above or below for next page)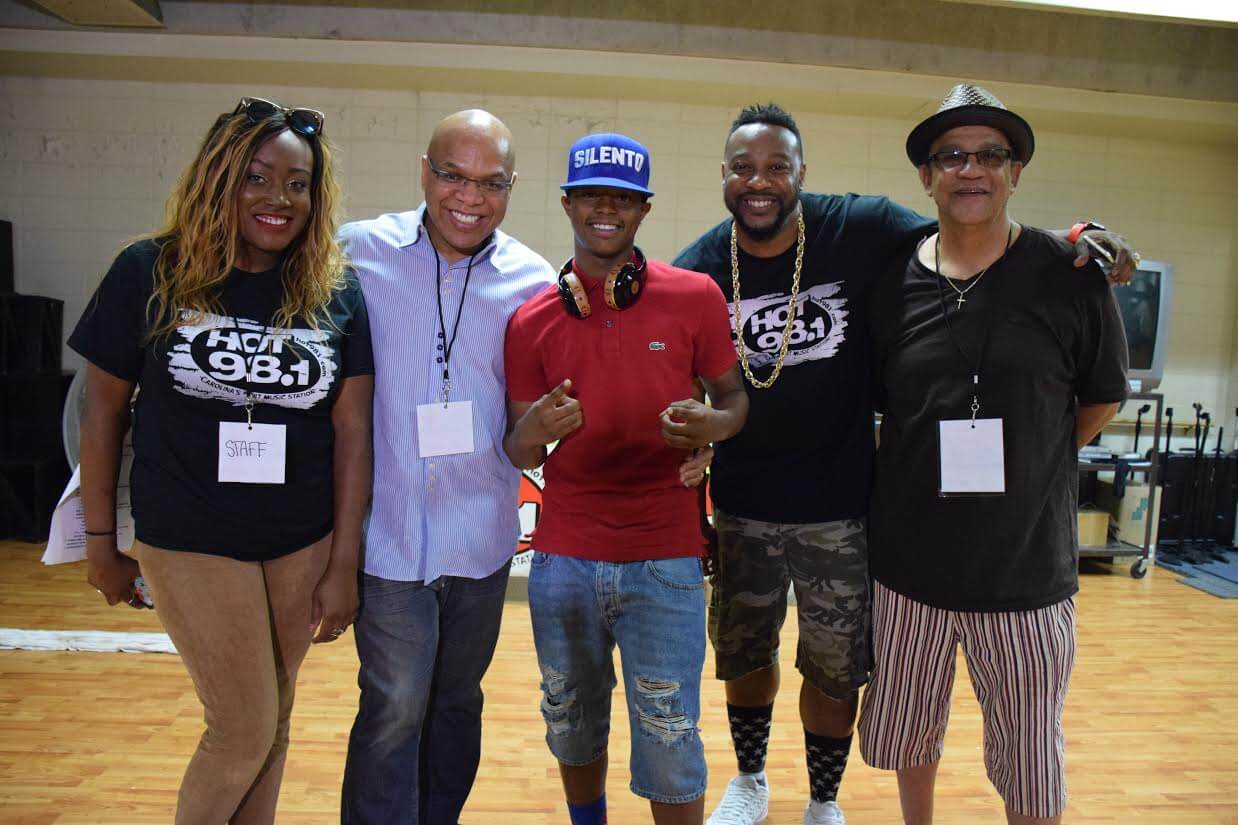 CHANNING CROWDER TO JOIN WQAM'S AFTERNOON SHOW
Former Dolphins linebacker to anchor afternoons with Marc Hochman and Zach Krantz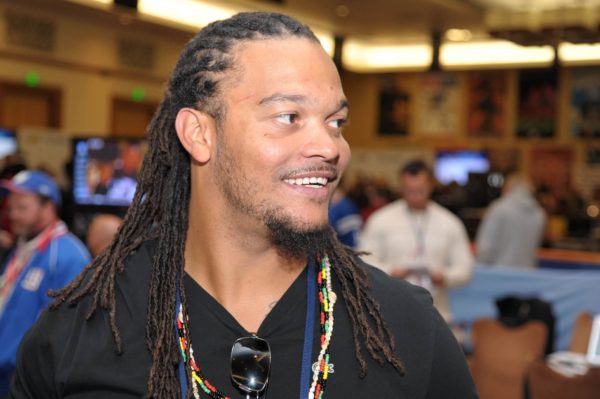 CBS RADIO's 560 WQAM today announced former Miami Dolphins linebacker Channing Crowder will join Marc Hochman and Zach Krantz on the Radio Station 's weekday 2 p.m. to 6 p.m. afternoon show, effective Tuesday, August 11. The new program will be entitled Hochman, Crowder and Krantz.
Crowder was most recently co-host of the Radio Station 's weekday 1 p.m. to 3 p.m. midday program. "We're excited to bring Channing back on the air in this new role," said WQAM Program Director Ryan Maguire. "His insight as a former college and professional football player as well as his one-of-a-kind brand of humor will be a great addition to what Marc and Zach bring to the table every day.
This is going to be a very unique, locally focused program that will be entertaining and insightful." Crowder started at WQAM as a contributor in 2009, while still a player for the Dolphins. The former All-SEC linebacker at the University of Florida made 74 starts for the Dolphins before embarking on a career in sports broadcasting.
"I'm excited to get back behind the mic at WQAM and for the opportunity to work with Hoch and Zach," said Crowder. "We're going to bring listeners a different kind of show they won't be able to find anywhere else."
PUBLIC ENEMY PRESENTS: LIVE FROM METROPOLIS STUDIOS
***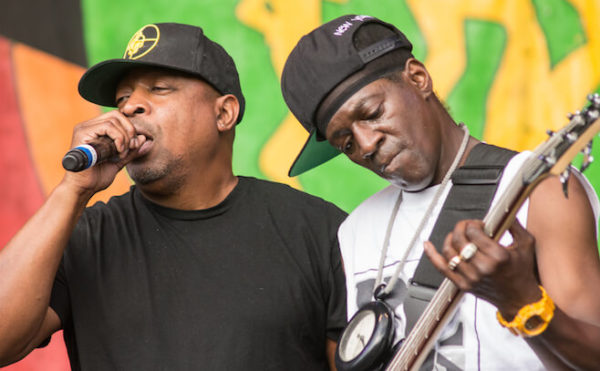 HIP-HOP PIONEERS' INTIMATE LONDON LIVE SHOW AVAILABLE SEPTEMBER 4, 2015
"London is ground zero, this is Public Enemy's base." Chuck D
LOS ANGELES, CA – August 6, 2015 – On August 6, 2014, Hip-Hop legends Public Enemy performed at London's world-renowned Metropolis Studios in the most intimate gig of their career.
This special show was the hottest ticket of the summer, giving 125 lucky fans the rare opportunity to witness one of the most influential Rap collectives, up close and personal, at a venue that is rarely opened to the public.
On September 4, 2015, Universal Music Group and Metropolis Studios are bringing the noise with the release of PUBLIC ENEMY – LIVE FROM METROPOLIS STUDIOS. This stunning performance will be available as a Standard DVD in Dolby Digital 5.1 Surround Sound, PCM and Stereo, as well as a High Definition, 1080p Blu-ray disc mixed in 2.0 LPCM, DTS-HD and MA 5.1 surround sound.
The soundtrack to LIVE FROM METROPOLIS STUDIOS will also be released as a 2-CD audio set, digital download formats, a double black vinyl LP set, plus a Limited Edition Super Deluxe box set which includes the Blu-ray disc, the 2-CD soundtrack, a double vinyl LP specially pressed on clear vinyl, a 12" Booklet and an MP3 download voucher.
Captured in 1080p High Definition video (Blu-ray only) and mixed in 5.1 Surround Sound, LIVE FROM METROPOLIS STUDIOS features approximately 120 minutes of the band's biggest hits including "Shut Em Down," "Bring The Noise," "Fight The Power," "911 Is A Joke," "Welcome To The Terrordome," "Can't Truss It," "Don't Believe The Hype" and "He Got Game," allowing fans to experience this unforgettable night. LIVE FROM METROPOLIS STUDIOS also contains bonus video interviews with Chuck D, Flavor Flav and the S1Ws.
Top 10 Now & Then !!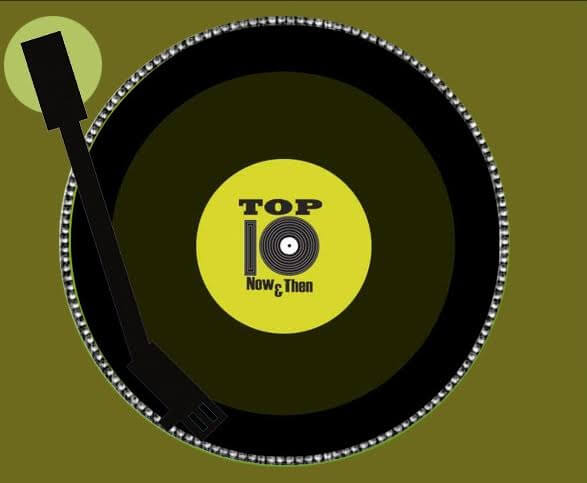 Rick Nuhn, who recently retired as Senior Director of Urban Music at the Concord Music Group, now turns his attention full-time to his radio show. "Top 10 Now & Then" the nationally syndicated program.
Ron Shapiro is the producer and partner in the show, and Ed Mann handles affiliate sales. "Top 10 Now & Then" can be heard on XHRM-San Diego, KQIE-Riverside, KOCP-Oxnard, WRRX-Pensacola, WCMG-Florence, KMRJ-Palm Springs, WSTI-Valdosta, KQAV Lancaster, Radio Express (International), with more markets on the way.
"Top Then Now & Then" is a countdown show that features the best from yesterday and today, inside the framework of a specific theme each week. The content in each show is compelling and when you combine that with great music then and now, you have some fine specialty programming.
Take a listen to the enclosed demo. It is a well executed, well produced, radio show that is a ratings winner in every market it airs in. "Top 10 Now & Then" would be a great addition to the weekend programming on Adult R&B and Rhythmic Oldies Radio Stations across the country. For more information on the show reach Rick at [email protected],
During his tenure at Concord, Rick worked with Boney James, Lalah Hathaway, George Benson, Kenny G, Esperanza Spalding, Marcus Miller, the late Teena Marie, Angie Stone the late George Duke, and many others. "I have been blessed to have had a two pronged career in Radio & Records working in all capacities from, overnight Radio DJ to PD and local promotion cat to VP and West Coast GM at the labels," says Rick.
"I had the distinct pleasure to get records played at great Radio Stations across the country that have helped to enhance the careers of Michael Jackson, En Vogue, Jaheim, Brandy, Troop, MC Lyte, Dave Koz, Eric Benet, Brownstone, Levert and many others." I'm so thankful to have a 40 year run in the business I love!
OWN HOSTS BREAKFAST WITH IYANLA VANZANT AT NABJ CONFERENCE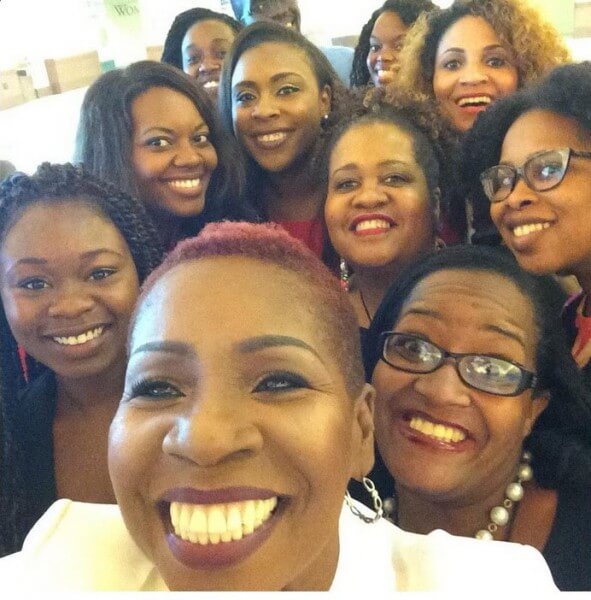 The award-winning spiritual life coach previews new season of "Iyanla: Fix My Life" for journalists at 40th annual convention in Minneapolis Iyanla takes an "usie" with several attendees at the 40th NABJ Conference in Minneapolis, MN
Photo courtesy of Kymberlie Andrew (MINNEAPOLIS, MN) – August 10, 2015 – On Friday, August 7, OWN:
Oprah Winfrey Network and the NABJ A&E Task Force hosted an exclusive breakfast with award-winning life coach and tv personality Iyanla Vanzant during the National Association of Black Journalist's 40th annual Convention in Minneapolis.
The packed room of journalists representing outlets such as USA Today, MSNBC, Huffington Post, HLN and The Grio enjoyed a buffet breakfast along with a sneak peek of the new season of "Iyanla: Fix My Life."
The audience gasped and swooned during the premiere episode preview, which features two Louisville, KY pastors who reveal to their congregation that they're gay. Following the screening, Kelley Carter — Buzzfeed editor and chair of the NABJ A&E Task Force – led the Q&A discussion where Iyanla offered insight on what it's like working with the various individuals she coaches on her show.
She touched briefly on her interest in Ferguson, MO and shared funny thoughts on relationships ("I don't know why people ask me for marriage advice. I've been divorced 3 times!") and her huge respect for Ms. Winfrey ("We are sisters, but she's also my boss!").
Following the Q&A, select outlets (Huffington Post, Comcast, Miami Times, TheGrio, Chicago Sun-Times, WMYD TV 20 and the Detroit Free Press) got a chance to conduct one-on-one interviews with Iyanla. The reporters were instructed to hold their stories about the show until the week of premiere (Sept 19).
At noon, Iyanla headed over to the NABJ Social Media Lounge in the Convention Center, where she participated in a brief "Tweet-Up," hosted by student journalists from Texas Southern, University of Missouri, and Florida A&M University.