Radio Facts: I was going to slam this interview, this dude is too much but Boogie's last few question prove he's a true radio pro. So KUDOS. It is incredibly unfortunate that someone would find such elation in outing an actual celebrity for unearned celebrity in such a salacious and self-serving way. This reality TV culture has turned people into blood sucking bag ladies on an endless hunt for any garbage that stinks. They are painfully aware that talent is foreign. Even worse, the fact that a ton of this boowaship comes from black men and women, is even more crushing. Oddly enough the transgendered woman on Real Housewives of Atlanta became a star by destroying rapper Chingy's career saying they had relations.  It's hard to believe people think Empire hurts our image?  Even if Kordell is gay, it's nobody's business unless you want him and or if HE decides to tell it. We don't know what his ex wife Porsha knows but we do know that Porsha is much easier on the eyes than Andrew "I Don't like Menz no mo."
Here are some points I want to make about this interview an the subject…
Boogie could not look Andrew in the face, that's an indication he was very uncomfortable, pissed or repulsed. OK, we agree.
Andrew is begging for attention even at the cost of hurting and destroying other people. There is certainly a better way of doing it and this is most unfortunate. (Does he really think he has "fans?")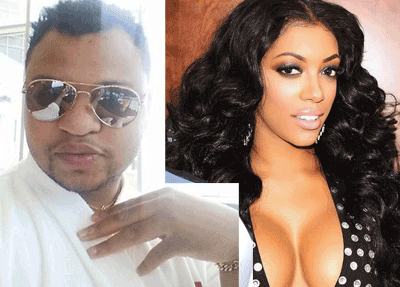 If it is true and Kordell did let him do the "deed," is this the BEST Kordell could do even if he IS on the low….. in Atlanta?
This trend with outing people in the black community is no different than black preachers attacking the LGBT community when they are….
Boogie
wrapped the interview by hitting Andrew over the head with the truth, so "he don't tell lies no mort, he likes troof, troof, troof, troof…." Finally, we are left to ask, what kind of twisted joy do you get out of destroying other people like this? It is a sign of, as Andrew stated in one of his 'please see me' videos "Low self Esteen y'all. Low self Esteen" (has anybody seen the letter "m?").
Andrew tried to deny that he's out to hurt people. So are we to believe that Kordell is now having drinks and celebrating the rumor? Fame must be addictive even when it's negative.
Kordell probably won't sue.. for what?  (unless he goes after the station YIKES).  Let us pray. See vid below