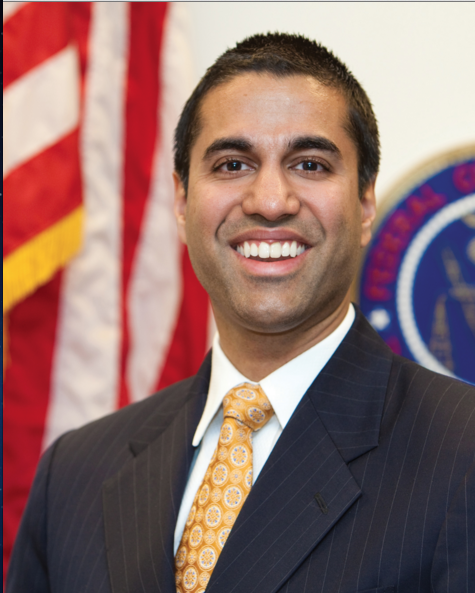 Federal Communications Commission (FCC) Chairman Ajit Pai will keynote the Radio Luncheon at the 2017 Radio Show on Wednesday, September 6. The Radio Show, produced by the National Association of Broadcasters (NAB) and the Radio Advertising Bureau (RAB), will be held September 5-8 at the JW Marriott in Austin, Texas.
Designated FCC chairman by President Donald Trump in January 2017, Pai subscribes to a regulatory philosophy centered on innovation, investment, creating better products and services, lowering prices, job creation, and economic growth. He had previously served as commissioner at the FCC, appointed by President Barack Obama and confirmed unanimously by the United States Senate in May 2012.
During his time at the FCC as both a commissioner and chairman, Pai has been a chion on radio issues, including revitalizing the AM band, cracking down on pirate operations, supporting radio's role during emergencies, and clearing outdated and onerous regulations.
"Throughout his tenure at the FCC, Ajit Pai has recognized time and again the indispensable role that local radio plays in communities across America," said NAB President and CEO Gordon Smith. "We look forward to hearing first-hand his plans for strengthening free and local broadcasting."