Radio Facts: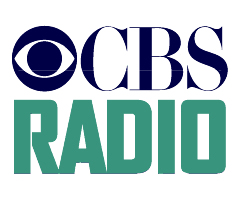 THE HOLIDAYS ARRIVE NOV. 15 IN THE VICTOR VALLEY AS KVFG-FM BECOMES "CHRISTMAS 10
ESPN High Desert Sports Radio Transitions To 910 KRAK
Just in time for the start of the holiday season, Santa Claus will be parking his sleigh in the High Desert with the debut of CBS RADIO Riverside 's brand new radio Radio Station , "Christmas 103." Beginning on Tuesday, November 15, audiences will be able to enjoy all of their holiday music favorites on one radio Radio Station , KVFG 103.1-FM. From the holiday standards that listeners grew up with to brand new music of the season, "Christmas 103″ will be playing nothing but holiday cheer, twenty-four hours a day, seven days a week.
"With the holidays right around the corner, CBS RADIO Riverside is providing our loyal listeners with what they want during this season – Christmas music," said Harvey Wells, Senior Vice President/Market Manager, CBS RADIO Riverside . "You can count on "Christmas 103″ to play all of the tunes that will get you in a festive mood."
At the same time, the sports programming from ESPN Radio, which has been heard on KVFG-FM will move to 910 KRAK-AM. "ESPN-910″ will continue to be the High Desert 's radio home for hearing the latest local sports games, scores, news and opinions on teams including San Diego Chargers football, Los Angeles Angels of Anaheim baseball and Los Angeles Lakers basketball. In addition, "ESPN 910-AM" serves as the place for the area's best hosts and eager and passionate fans to connect, discuss and dissect every aspect of Southern California 's vast sports landscape, while broadcasting play-by-play of the biggest sporting events.