Radio Facts: Radio Facts: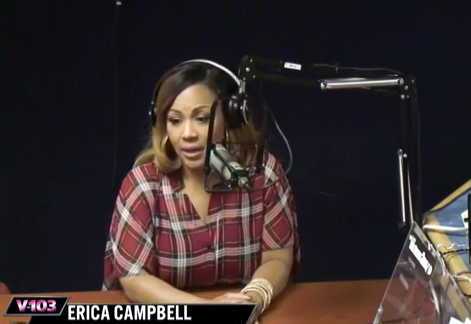 Erica Campbell took the time to hang out with Big Tigger at V-103 to promote her new single and album. With her current song, "I Luh God" causing a bit of controversy due to the trap style beat she chose to use to deliver her message, Erica addresses the hate and several other issues.
The gospel icon took the time to also address the Rachel Dolezal situation. Check out the video to see what she had to say about embracing who she is and ignoring the haters.