LEGENDARY TV & RADIO STAR DANNY BONADUCE TO HOST MORNINGS ON 102.5 KZOK

Seattle, Wash. "" Monday, October 31, 2011 – CBS RADIO Seattle Sr. Vice President and Market Manager Kevin McCarthy announced today that legendary television and radio personality Danny Bonaduce will begin hosting morning drive on Seattle Classic Rock Radio Station 102.5 KZOK beginning on Monday, November 14 (5:45-9:00am). The program can be heard on-air, online at www.kzok.com or via the Radio.com app for a variety of mobile devices including the iPhone and Android.
Joining Bonaduce on-air is News Director Sarah, who has worked with him the past two years.
Bonaduce first burst on the scene as the mischievous red headed Danny Partridge on the famous 1970's television show, "The Partridge Family." Since the show ended in 1974, he has found success as a reality television and radio host, most recently for CBS RADIO at the legendary rock Radio Station 94 WYSP in Philadelphia . During Bonduce's radio career he has also worked in New York , Los Angeles , Chicago , and Detroit .
Said Bonaduce, " Seattle is the most beautiful city I have ever seen. The first time I visited, I thought someone put a major metropolitan city in the middle of Yosemite National Park . I can't believe I get to live and work here.
"I met my wife at Starbuck's and can't wait to visit the very first store. It's like the holy grail."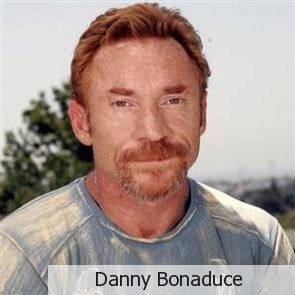 KZOK Program Director Carey Curelop said, "We're excited the next leg of Danny Bonaduce's very interesting journey through life is taking him to Seattle . Danny's experiences as a public figure from a very young age means he has a perspective on life unlike anyone else. Through the good and the bad, nothing Danny ever does is boring. Folks in the Puget Sound are in for a terrifically entertaining show."
Added McCarthy, "There are some talented folks doing morning shows here in Seattle . That said, none of them do anything in the way that Danny does. In radio, unique wins and unique is precisely what Danny is."