Radio Facts: Radio Facts: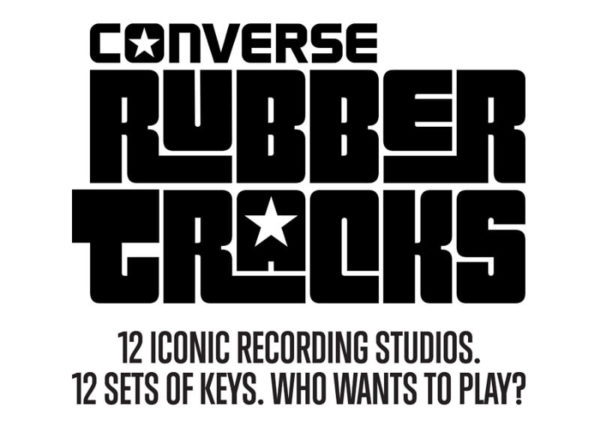 CONVERSE Inc. announces the global launch of a monumental new
Converse Rubber Tracks
program that opens the doors to some of the world's greatest recording studios in music history. Over a two-week period,
Converse Rubber Tracks
will activate across eight different countries in four continents, offering aspiring
musicians
the once-in-a-lifetime opportunity to record original music at
12
landmark studios, including the two
Converse Rubber Tracks
studios, at no cost.
Global registration begins today, Tuesday, May 26 and runs through Wednesday, June 24, featuring an online submission process that requires applicants to rank their top three studio preferences, and encourages all to enter a brief artist biography or description via a video or written application. If selected, chosen
artists
will be notified in early July. Following a thorough planning session with studio producers,
artists
chosen will be taken to one of their studios of choice in September this year, with most travel accommodations arranged and select expenses covered by Converse.
Starting today, emerging artists, bands, and
musicians
18 years and older and of all genres across the globe can register for the rare opportunity to record at the following participating studios: Abbey Road Studios in London, England; Sunset Sound in Los Angeles, California; Hansa Tonstudio in Berlin, Germany; Tuff Gong in Kingston, Jamaica; Greenhouse Studios in Reykjavik, Iceland; The Warehouse Studio in Vancouver, Canada; Avast Recording Co. in Seattle, Washington; Stankonia in Atlanta, Georgia; Studios 301 in Sydney, Australia; Toca do Bandido in Rio de Janeiro, Brazil; the original brick-and-mortar
Converse Rubber Tracks
studio in Brooklyn, New York; and the second permanent
Converse Rubber Tracks
studio in Boston, Massachusetts, slated to open this summer.