Dr. Sharon Simmons is an associate professor in the College of Business. She earned a Ph.D. in Entrepreneurship and Emerging Enterprises from Syracuse University, a Juris Doctorate and Masters in Accounting from the University of Virginia and a bachelor's of science degree in Accounting from Hampton University. She has also practiced as a Certified Public Accountant. (CPA) Her research is published in the Journal of Business Venturing, Organizational Research Methods, Small Business Economics, Journal of Small Business Management, Venture Capital and other highly ranked peer reviewed journals. Simmons has global experience working with public and private institutions in the United States and its Territories, China, Scotland, London, France, Australia and Bahamas. She is an accomplished entrepreneur, who is skilled at opportunity identification, exploration and exploitation.
Dr. Hyunseob Kim joins the College of Business from Tulane University, where he spent the last three years as a visiting assistant professor. He taught Strategic Management and Management of Technology and Innovation.
Prior to that, he completed his Ph.D. in Strategy and Entrepreneurship at the Ohio State University. His research focuses primarily on the global competitive dynamics and technological innovation. Kims' current projects explore global competitions between industry leaders and late-comers and the impacts of adopting innovative technology. Prior to his doctoral studies, Kim worked as a research associate at the Korea Development Institute. He holds a master's degree in International Business and a bachelor's degree in Business Administration from Seoul National University.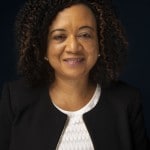 Dr. Lydia Didia is an assistant professor of Accounting in the College of Business. Didia obtained a bachelor's of science degree from the State University of New York at Brockport and a master's degree (MBA) from Jackson State University. She also obtained a Ph.D. in Business Administration with a concentration in Accounting from JSU. She is a Certified Public Accountant, (CPA) licensed in the state of Mississippi. Didia taught at Penn State Harrisburg for over four years before returning to Jackson State University. She also taught at JSU as a graduate assistant and as an adjunct at Belhaven College in Mississippi. She teaches both graduate and undergraduate courses in Accounting. Before going into the academia, she was an auditor for the Mississippi Department of Revenue for over 13 years. Her research interests include investigating how rules and regulations affect different stakeholders' behavior in the US and developing countries.  She also researches audit quality and audit risk, outsourcing, and offshoring of business activities. She has published several peer-reviewed journals.