Digital and Radio Facts: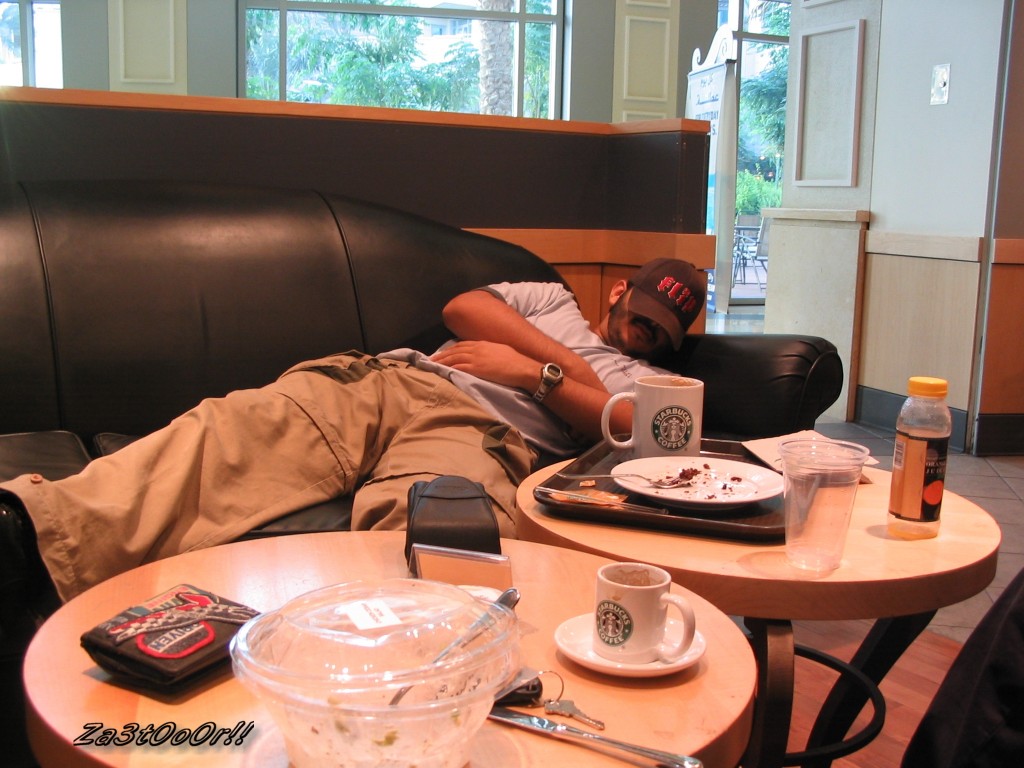 I read a great article this morning and I cannot agree more that Starbucks (especially) has become a place where people have literally turned the Coffee shop into their home offices, sitting for hours on end bringing extension cords with six outlets with all their gadgets, food from home, pets, printers and even major projects utitlizing two and three tables at once. In addition students sit for hours having study groups and homeless people have made it the new hangout .
There is a Starbucks that is a walking distance from my gym and I live in a decent part of LA but the crowd that's been coming in there have greatly hurt Starbucks reputation and business. Whenever I go in there no matter what time or what day the exact same group of people are sitting in there with their laptops watching movies eating up all the bandwidth, sleeping and occupying an incredible amount of seats and tables doing absolutely nothing. In addition I have been asked for money from homeless people several times. If you want to sit and catch up on email, do a quick project on your computer, have a quick meeting or catch up on the day's events in the newspaper you have no place to sit. The employees constantly tell people they can't sleep in there which is what has really hurt the reputation of the WiFi business but they go back to sleep and stay there anyway. Starbucks and other coffee houses are going to probably have to rethink WiFi which is the catalyst for these people's attraction to the outlet,  so that they can be a place for quick meetings and people on the go again.  A coffee bar in San Francisco has curbed the problem by limiting the laptop hours and laptop free seating so that lunch customers can grab something to eat and have a place to sit.  "We unclogged the clog' the owner, "  tells the San Francisco Chronicle. "We made it work for the office workers in the area who wanted to grab a quick lunch. Now they can actually get a table.