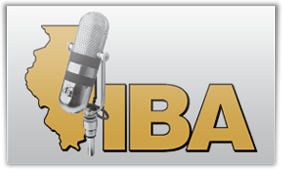 More than 40 Chicagoland radio stations will simultaneously air a :60 second interview with Ed Wehmer, Founder, President and CEO of Wintrust Financial Corporation discussing how radio is the most effective medium for advertisers on Monday, July 10, 2017 at 4:29pm.
"The Radio Broadcasters of Chicagoland (RBC) are proud to unite as a group to highlight Wintrust and their investment in Radio," said Matt Scarano, Chairman of Illinois Broadcasters Association's Radio Broadcasters of Chicagoland Committee. "Wintrust is a valued partner to our industry and a testament to the results that radio delivers for an advertiser."
"Wintrust is the second largest bank holding company headquartered in Chicago and it's very important for us to connect with the local community," said Wehmer. "Radio ties it all together for Wintrust, and is the most important asset on the media side to achieve brand awareness." The interview will air on a diverse group of radio stations, involving all formats, including music, news, sports, and Spanish language.
"Who better to speak of the power of local broadcast radio than radio itself," suggests Dennis Lyle, president and CEO of the Illinois Broadcasters Association (IBA). "Local broadcast radio is undeniably one of the most powerful and effective advertising vehicles available to advertisers. IBA applauds our Chicago members for their cooperative effort in proving that effectiveness and telling that story via this unique roadblock initiative."
Chicago Radio Drives Real Results, an ongoing initiative to demonstrate the power of radio, was first introduced in 2016 with a 30-minute live conversation broadcast across 47 radio stations with Chicago Mayor Rahm Emanuel in a Chicago Radio Town Hall Meeting. The conversation was heard by one-third of Chicago's population, according to Nielsen.