Radio Facts: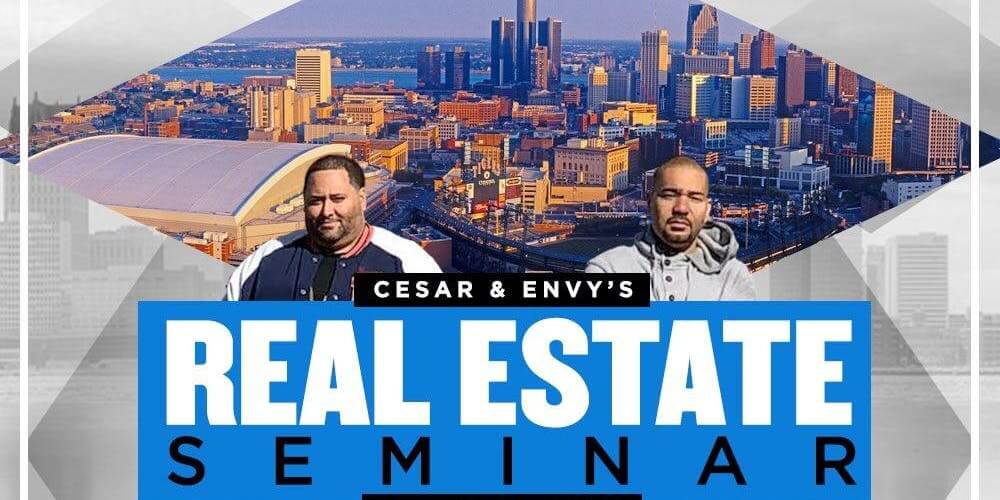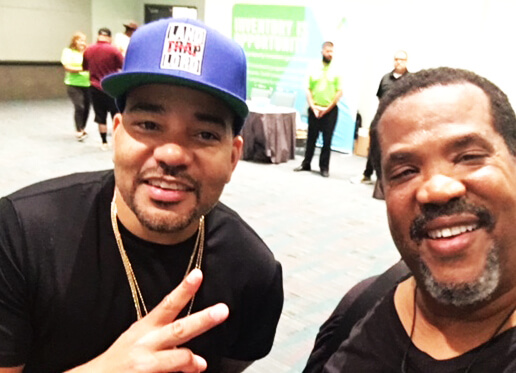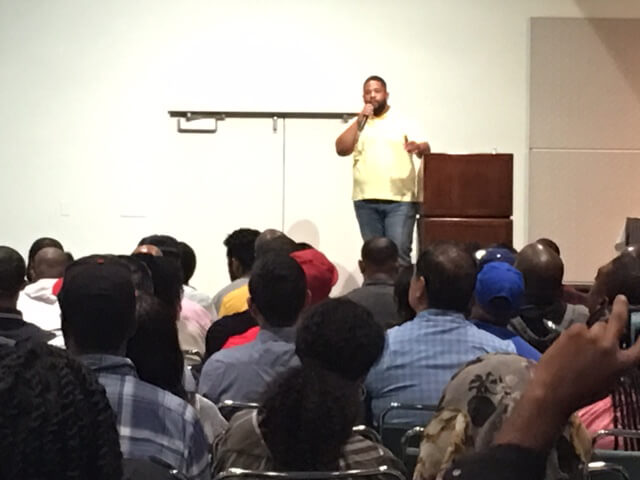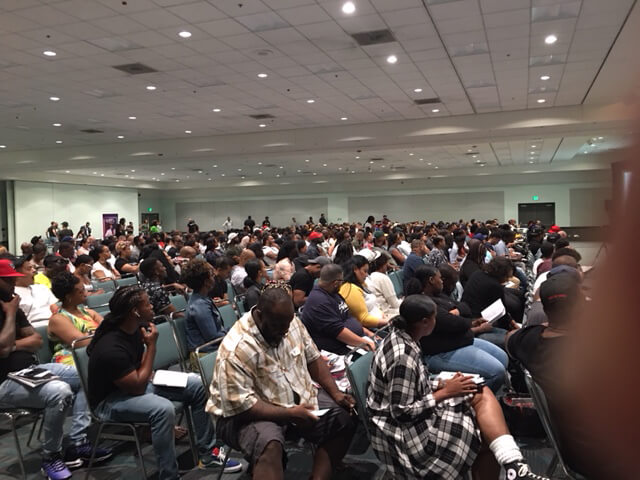 Yesterday, I
got a chance to check out Deeeeee J Envy's real estate seminar in downtown Los Angeles. I've been an agent for 10 years and I've been to seminars like this before. Most, if not all of the time, the seminars are a waste of time; the presenters tease you with information and then want you to pay thousands to get more info, even having charge card receptor setups in the back of the event to get your credit card info to hold your money on a credit card in order to get you to commit.
I've been following Envy on IG for quite some time, and it's no secret that he's a brilliant real estate mogul who has created his wealth by making several purchases (some mistakes during the crash in 2008) in the industry before partnering up and solidifying the process. He's a legitimate pro at it but what's more impressive is he wants to pay it forward. Several months ago, Envy told me that he once purchased a house when he was younger after getting a check for a DJ gig.
He said that he could not afford a house in NYC proper so he purchased a house on the outskirts. He said the ride was excruciating back and forth each day so he decided to sell the house a few months after buying it. He sold it four months later and was surprised to see that he made the same amount in profit that he paid for the house.
At that point, he made the decision that this was something he wanted to do on the side from that point on WITH radio. I have to admit, it is quite very rare that I have come into contact with urban radio people who see the benefit and that importance of a true side hustle unrelated to radio. Over the years this has been painstaking for me because I knew it was always falling on deaf ears when I talked about it on this site.
Quite often I've seen a LOT of one-trick pony's who only want to do radio. That's a great mistake. Tomorrow is not promised and neither is a gig.
Envy consistently promotes his desire to help create wealth for the black community with his business partner Cesar by doing what I have rarely seen other real estate entrepreneurs do. He literally GIVES his ideas and his hard lessons away. Whatever you want, give it away and it comes back tenfold.
It's just the truth. I learned more at Envy's four-hour event that I've known as a licensed agent for 10 years. Agents are not often privy to investor concepts because many don't invest.
they help sell and buy homes, but in every industry, there is the opportunity to increase one's earnings buy educating yourself and expanding your skillset. As I said, when I walked into the packed event I expected to see what I have seen before, a teaser to get participants to spend more money. My interest peaked to go to the event, to see what Envy was talking about and for my own personal financial gain.
Trying to get my Fitbit steps, I parked far enough away from the event to get about 5000 steps in, when I got there I was so impressed, I had to walk that same distance back to my car, in the 100 degree sun to get my other camera (which ended up having a dead battery) so that I could get some pics. When I got back to the event and Envy was standing right next to me aa we started talking about the seminar. It was extremely well organized, with excellent speakers who were not just informative but, engaging and funny.
He had everything there from a real estate attorney to a young investor who was also an agent to several other reps who explained the process of auction sites and more. It was 4 hours packed full of great information that seemed to go by in an hour. There is another person who pushes a real estate seminar that costs close to $4000. Envy's seminar cost $100. 00. He told me he's not done with this tour yet and he's going to Houston next.
I HIGHLY recommend this event. Generational wealth is not just the key it's imperative. PARTICIPANTS:DJ Envy (The Breakfast Club Radio Show host, DJ, Real Estate Entrepreneur)Cesar Pina (rehabbed)Jennifer Pina ( Cesar's wife and entrepreneur)Broker Cody Presley (COO and investor)Sabine K. Franco, Attorney for Franco Law Firm and CEO0Mathew Garland (Flagstar Bank)Jose Rodriquez jr. (Clean State Credit Solutions)Kenya McGill (Auction. com)