Radio Facts: Radio Facts: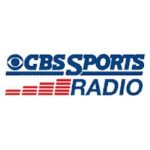 Live Coverage From Tiki Barber, Brandon Tierney, Dana Jacobson, John Feinstein,
Jim Rome and Doug Gottlieb
CBS Sports Radio, the newly created national radio network available on more than 250 stations across the country with in excess of 10 million listeners, is going on the road with a wide range of programming originating from New Orleans in anticipation of the CBS Television Network's exclusive broadcast of Super Bowl XLVII on Sunday, February 3.
Beginning on Monday, Jan. 28 (6:00AM, ET) with the morning show featuring Tiki Barber, Brandon Tierney and Dana Jacobson, CBS Sports Radio will present a daily all-access look at the world's biggest sporting event with expert analysis and commentary, an array of athlete and celebrity interviews, conversations with Hall of Famers, present and former coaches, and newsmakers, as well as extensive fan interaction and listener exchanges.
Broadcasts continue with John Feinstein (9:00AM-12:00Noon, ET), Jim Rome (12:00Noon-3:00PM, ET) and Doug Gottlieb (3:00-6:00PM) live from Radio Row at the Super Bowl XLVII media center. All CBS Sports Radio programs will originate from CBS's dedicated broadcast position alongside select CBS Sports Network shows, a number of CBS RADIO's all-sports radio stations including WFAN-AM/FM (New York), WSCR-AM (Chicago), KRLD-FM (Dallas), WBZ-FM (Boston), and WIP-FM (Philadelphia), among other Top 25 outlets, as well as CBSSports.com.
Additionally, a variety of shows will broadcast from New Orleans live on Saturday, Feb. 2 and Sunday, Feb. 3, including programs hosted by CBS Sports Radio hosts Tierney and John Kincade.
"All of our shows are off to a great start and we are eagerly anticipating being on site for the world's biggest sporting event," said Eric Spitz, Director, Programming, CBS Sports Radio. "What makes radio so captivating is its ability to react in real time to the day's news and events, and get up close and personal with callers and guests. And nothing matches the excitement and spectacle of the Super Bowl. With this winning combination, we intend to capture the enthusiasm of Super Bowl week and give our listeners the feeling they are in the center of the action."