Radio Facts: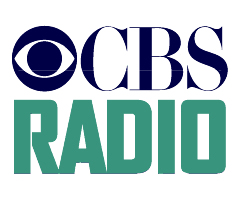 CBS RADIO TO BRING ALL-NEWS STATION TO 99.1 FM IN WASHINGTON , D.C.
Premier Local Radio Broadcaster Presents Live News Programming
24-Hours A Day, Seven Days A Week
"El Zol" To Move To 107.9 FM Following Acquisition From Family Stations, Inc.
CBS RADIO today announced it will be launching an all-news format in January 2012 on 99.1 FM in Washington , D.C. serving residents of the metropolitan area, including Virginia and Maryland suburbs, with more local programming and information specific to its audience. The move comes as a result of an agreement to acquire 107.9 FM from Family Stations, Inc. which will serve as the home for "El Zol," CBS RADIO's thriving Spanish-language Radio Station . Terms of the transaction, subject to customary conditions, including regulatory and other approvals, are not being disclosed.
With more major market news Radio Station s than any other broadcaster, CBS RADIO is regarded as the foremost programmer of the locally-based format. Stations in New York , Los Angeles , Chicago , San Francisco , Philadelphia , Boston and Detroit are among the most popular in their respective markets with a total of more than 12 million listeners on a weekly basis.
"CBS RADIO's history in all-news is rich in tradition and recognized nationwide for its excellence," said Dan Mason, President and CEO, CBS RADIO. "There is no one more regarded in this field, nor anyone with the journalistic expertise and capability to put forth a product with such instant credibility. We have perfected this format over many decades and we're thrilled to expand the options for the D.C. community who have a distinct passion for news."
Added Steve Swenson, Senior Vice President and Market Manager, CBS RADIO, Washington , D.C. , "Time is precious and we know listeners want information that is important to them delivered immediately and in a succinct manner. Operating under the "˜All-News All the Time' philosophy CBS RADIO originated, listeners can count on the Radio Station to provide clarity on what's happening in their own backyard, as well as the impact world events will have on their everyday lives.
? Robert Sanchez has been named as Program Director of the Radio Station . He is currently serving as Assistant Director of News and Programming for WCBS Newsradio 880 in New York, and also has worked at CBS RADIO's other legendary all-news Radio Station , 1010 WINS;
? Michelle Komes-Dolge will also join the Radio Station as News Director. Her decades of local news experience in the Washington , D.C. area include significant time at WTOP–FM as news director, managing editor and producer;
? The Radio Station 's roster of local anchors and reporters will be focused exclusively on breaking news, traffic, weather, and the latest financial, lifestyle, entertainment and sports headlines conveyed as it happens with live coverage broadcast every hour of every day.
"El Zol" will debut on 107.9FM on Thursday, December 1 through a Local Marketing Agreement with Family Stations, Inc.
Media Venture Partners, LLC represented Family Stations, Inc. in this transaction.