Digital and Radio Facts: Radio Facts: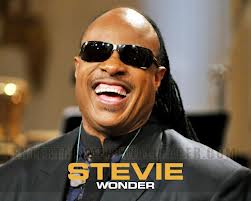 BET Networks and Wonder Productions have joined forces with the United Nations to present Stevie Wonder with Friends: Celebrating a Message of Peace. In celebration of the 67th anniversary of the establishment of the United Nations Organization, the star-studded concert took place on Wednesday, October 24, 2012 in the General Assembly Hall at United Nations Headquarters in New York City. Featuring performances by Sting, Janelle Monae , Wyclef Jean and more, the concert also features duets by headliner and music legend Stevie Wonder, the UN's Messenger of Peace. Emceed by Malcolm Jamal Warner , the concert is set to premiere on Centric, Saturday, February 23, 2013 at 9PM ET/PT and will premiere on BET, Sunday, March 3rd at 11AM ET .
United Nations Day, marked annually on the 24th of October, is dedicated to the global efforts and achievements of the UN since its founding in 1945. The observance serves as an occasion to highlight, celebrate and reflect on the Organization's work for peace and security, peacekeeping, development, humanitarian relief, human rights and efforts to protect and empower the disadvantaged and disenfranchised, refugees, women and children, and people with disabilities around the globe.
In his official message for UN Day 2012, Secretary-General Ban Ki-moon said, "The United Nations is a unique and indispensable meeting place for diplomats. The United Nations is also a peacekeeper disarming fighters, a health worker distributing medicine, a relief team aiding refugees, a human rights expert helping deliver justice"¦ No single leader, country or institution can do everything. But each of us, in our own way, can do something."
"It was such a spirited and fun night," said Stevie Wonder. "A day and the desire for peace must always be recognized and celebrated."
"We are honored to celebrate all the amazing work the United Nations does around the globe," said Debra Lee, CEO & Chairman of BET Networks. "Beyond his incredible music career, Stevie Wonder has consistently used his voice to create a better and more peaceful world."
American Family Insurance is the presenting sponsor of Stevie Wonder with Friends: Celebrating a Message of Peace.