Radio Facts: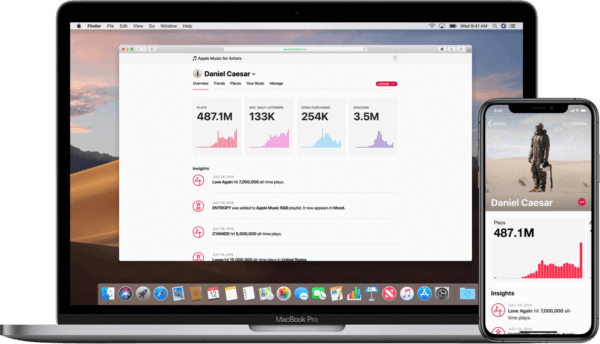 Apple Music is working on providing better support to artists with its new Apple Music For Artists app.
The new interface, which was previously in testing mode, is now available on desktop and mobile for all artists with music on the platform. It provides necessary data for artists about the listeners streaming their music. Of course, it allows artists to see the number of streams their music receives on Apple Music as well as the number of sales on iTunes. It also provides a break down of how songs or albums are performing in different cities or countries. The app will show the average number of daily listeners to their music, broken down by country, city or song, as well as video plays on Apple Music. That can be helpful for artists planning tours and appearances for fans.
Another interesting feature that artists will have is the ability to monitor how many plays a song received in a specific period has been generated by playlists. They also see how many streams com from algorithmic radio versus active plays. Apple is also putting its investment in Shazam to good use. The app will allow artists to see where and when their music has been most Shazam'd in particular locations.
Artists will also receive notifications from the app when their data changes significantly. For example, it will show the first week plays of a new release in comparison their previous week-one plays, milestones like 1 million plays, or if they are added to a major Apple Music playlist. With Apple Music For Artists, these acts and their teams will be able to understand their listeners a little better and make any necessary adjustments for their careers.