Radio Facts: Radio Facts: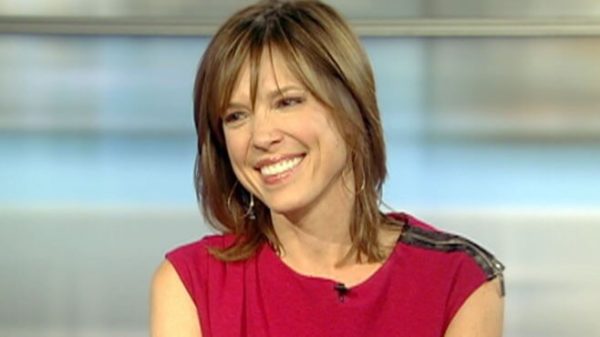 The Alliance for Women in Media (AWM) is pleased to announce the Women in Sports breakfast and educational panels where women who are leading in a historically male-dominated industry will be recognized, October 19, 2015, at 10 on the Park at Time Warner Center in New York City. Following the breakfast, attendees will join two educational panel discussions on how women can and will impact the future of media.
"AWM is proud to host and celebrate this amazing group of women while also opening up discussion into how to break boundaries in your career from women who have been there," said Kristen Welch, AWM Chair and SVP, Global Content Operations at Discovery Communications. "AWM hopes recognition of the amazing work these honorees have accomplished will encourage more women to pursue their career aspirations no matter the obstacle."
AWM will honor the following Women in Sports (in alphabetical order):
· Katrina Adams, Chairman of the Board, CEO and President of the United States Tennis Association
· Karen Brodkin, President, Business Affairs, WME|IMG Worldwide
· Marie Donoghue, Executive Vice President, Global Strategy and Original Content, espn
· Libby Geist, Vice President & Executive Vice President, espn Films and Original Content
· Anita Marks, espn Radio Host & NY Giants Broadcast Team Fantasy Football Analyst
· Lauren McHale, Vice President, Director of Sales, Katz Sports Marketing
· Katie Nolan, host of Garage Time with Katie Nolan on Fox Sports 1
· Laurel Richie, President, Women's National Basketball Association
· Suzanne Smith, Producer/Director at CBS
· Hannah Storm, Anchor, SportsCenter, espn
· Suzyn Waldman, Sportscaster, New York Yankees Color Commentator
The two educational panels following the breakfast will feature Women in Sports honorees as well as hosts from CBS Sports' We Need to Talk. Panels are as follows:
· Ceiling Breakers- Women Setting a New Agenda in Sports: Panelists address how the environment has changed for women in sports and sports media in recent years and how women will impact and influence the future of the industry. Attendees will walk away with new perspective from female executives and influencers.
· We Need to Talk: This panel, made up of the talent and executives from the 2015 Gracie-winning CBS Sports Network's Talk Show We Need to Talk, will discuss how panelists have built careers in sports media and provide suggestions on steps attendees should take to grow their own careers, even in the face of adversity.
Tickets are available now for only $200. A special student rate of $90 is available with proof of enrollment. Students may also apply to be sponsored to attend through donations from attendees.
Breakfast begins at 8:30 a.m. and educational panels begin at 10:15 a.m. The program will conclude at 12:30 p.m.