Radio Facts: Radio Facts: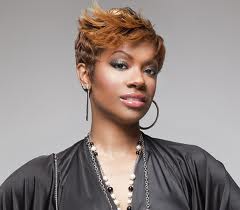 Alchemy Networks, the premiere digital network for urban lifestyle and entertainment, today announced its YouTube network launch. Alchemy is a YouTube Premium Channel and the only YouTube Multi-Channel Network dedicated to African American consumers primarily in the Hair, Beauty, Fashion and Urban Lifestyle categories.
Through its aggregation of approximately 30 YouTube channels, Alchemy Networks already averages over one million views per week and is approaching 900,000 YouTube subscribers. In addition to the strategic aggregation of these channels, Alchemy Networks will also launch three original and owned channels, Kaleidoscope, FWD Network and a premium channel in partnership with Kandi Burruss of Real Housewives of Atlanta.
Alchemy will exclusively offer a wide range of programming from news and celebrity gossip, scripted dramas and comedies, to music and DIY series, targeting the young and hip 18 to 34 trendsetters to the multi-faceted 25 to 54 African American female, consumers.
"We are incredibly proud to announce the launch of Alchemy, as it is the first network of its kind, a multi-channel network offering digital programming for urban audiences," says Peter Griffith, CEO of Alchemy Networks. "Alchemy will pioneer the digital network industry with exclusive content and talent targeting African Americans."
For the launch, Alchemy Networks partnered with Bunim/Murray Productions, a Banijay Group company, producers of The Real World, Project Runway and Keeping Up with The Kardashians, to produce content for Alchemy Networks' suite of original and owned YouTube channels. Three original shows from Bunim/Murray are now live: BRKDWN and Red Hawt Gossip are fast paced energetic daily news and celebrity gossip shows; and Lookbook showcases the street fashion of everyday people curated by fashion bloggers and stylists.
The channels will also feature an array of well-known YouTube personalities, lifestyle experts, celebrities and brands, all of which target the urban demographic and appeal to advertisers, sponsors and producers of content in the mobile, digital, social gaming and television fields. The suite of channels feature a wide array of talent including a premium channel in partnership Kandi Burruss, Real Housewives of Atlanta cast member and Grammy-award winning songwriter.