Radio Facts: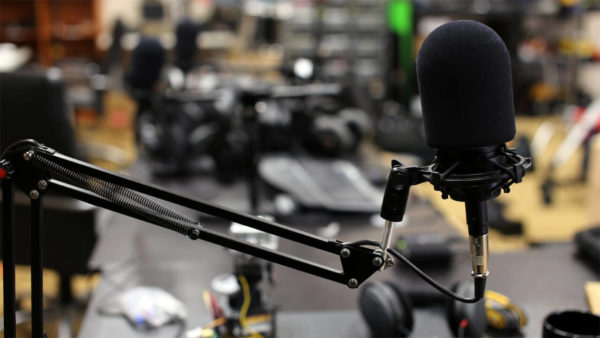 AdLarge, Midroll, NPR, Panoply, Podtrac, & WNYC to Present at First-Ever IAB Podcast Upfront Showcase
Latest in Podcast Content to be Previewed Exclusively for Advertisers & Media Agencies on September 10 in NYC
NEW YORK, NY (August 12, 2015) — The Interactive Advertising Bureau (IAB) announced today that AdLarge, Midroll, NPR, Panoply, Podtrac, and WNYC have come on board to present at the first-ever "IAB Podcast Upfront Showcase." This special one-day marketplace on September 10 will preview for advertisers and media buyers the latest in innovative podcast programming from these powerhouses in the digital audio arena. The event will be held at Jerome L. Greene Performance Space at 44 Charlton Street in Manhattan's SoHo district.
A select audience of invited buy-side executives will get a sneak peak at new content developments from each presenting company in 20-minute segments that spotlight one of the fastest growing digital audio platforms available for brands to connect with consumers. The inaugural presenters are responsible for many of the world's most popular podcasts, including "Associated Press News Digital-On-Demand," "Comedy Bang Bang," "Freakonomics Radio," "Happier," "Planet Money," "Radiolab," "RotoWire Fantasy Sports Podcasts," "Serial," "Slate's Political Gabfest," "TED Radio Hour," "This American Life," and "WTF with Marc Maron."
"More and more advertisers are incorporating audio programming into their digital marketing strategies, given the growing popularity of podcasts and their highly-engaged audiences," said Carl Kalapesi, Vice President, Industry Initiatives, IAB. "The individual and intimate listening experience enjoyed by podcast listeners provides a unique vehicle for brands to connect with consumers. IAB is excited to bring so many digital audio leaders together to discuss their upcoming programming and the wide array of advertising opportunities available through podcasts."
To learn more about the event, please visit www.iab.net/podcastupfront.