Radio Facts: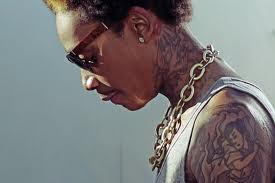 Wiz Khalifa has been added to the star-studded lineup of artists set to perform at the 2012 Bud Light Port Paradise Music Festival, a private, two-day concert event in the Bahamas. Khalifa will perform alongside headliner Pitbull, as well as Far East Movement and Flo Rida, during the festival's first night on Saturday, November 17 at the Atlantis Resort in Nassau. The full Port Paradise lineup includes:
Saturday, Nov. 17 "" Pitbull will headline Saturday's concert with Far East Movement, Flo Rida, Wiz Khalifa and "Bud Light Battle of the Bands" winners McKenzies Mill, The Bergamot and Makayla Duvall at Atlantis in Nassau.
Sunday, Nov. 18 "" Brad Paisley will headline Sunday's concert with Young the Giant and THE ALL-AMERICAN REJECTS at Coco Cay.
Also joining the star-studded lineup are world-renowned DJs Lil' Jon and DJ Scribble, with each performing on one of the two cruise ships during the "set sail" party the first night of the Bud Light Port Paradise Music Festival.
"The Bud Light Port Paradise Music Festival has evolved into a true entertainment experience with non-stop music at every turn, and we continue to build on the event with the addition of high-profile performers like Wiz Khalifa," said Mike Sundet, vice president, Bud Light. "The unparalleled lineups on land and incredible turntable talent at sea will keep the party going for days."