Radio Facts: Radio Facts: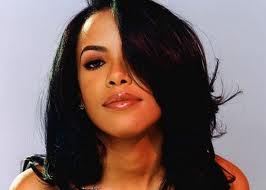 The truly beloved Aaliyah, even after her death, finds herself in a critical legal situation. With a film and an album slated for release, there's some legal issues surrounding the ownership of her music. There was already controversy about Drake executive producing the album. DMX particularly felt that  Missy, and Timbaland should have been involved with the project.  Missy and Timbaland pretty much agreed with those sentiments.
On to the next controversy; TMZ is reporting that a music publisher called Reservoir Media Management is suing a record company called Craze Productions for selling Aaliyah's songs via the internet without their consent.
Reservoir Media Management, who acquired ownership of the songs in 2012, is claiming and making a strong accusation that Craze Productions has been illegally selling songs from the Aaliyah and One in a Million albums on iTunes. Reservoir is seeking to collect on any and all monies owed to them by Craze and they are trying to put a stop order all Craze's ability to sell any of Aaliyah's music.