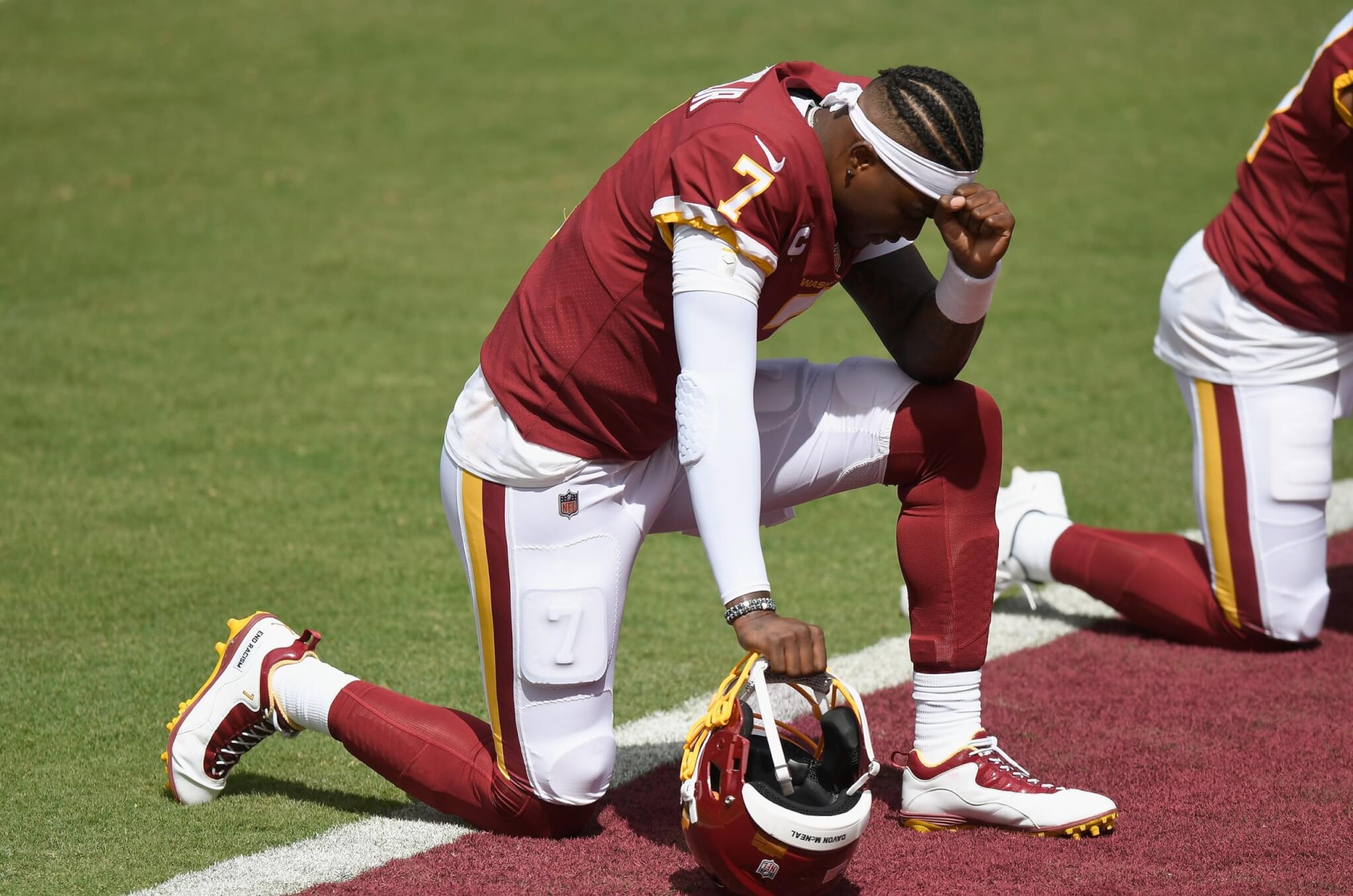 This was a great sports weekend. There wasn't just sports played there was also a lot of new made. The NBA was full of drama, NFL featured great comebacks and shocking wins and there was a no-hitter in MLB. Check out a few quick hits to get you caught up:
The Bucks' Checkbook is Open: The Milwaukee Bucks met with Giannis Antetokounmpo to let him know that they will go into the luxury tax to get him the help he needs to win a championship. They are going all-in on Giannis and some players who can create their own shot and complement Giannis will be paid well this off season. Stay tuned…
Tom Brady Struggles: Arizona Cardinals Coach Bruce Arians delivered some harsh criticism towards new QB and future hall of famer Tom Brady. Brady had two interceptions including a pick-6. Brady isn't used to his coach criticizing him in public, but maybe this tactic by Arians will get Brady to play with grit and determination which Arians expects.
Game 7 in the West: The Denver Nuggets forced a game seven against the LA Clippers. Is there something wrong with the Clipper like many suspect? Paul George still thinks they are in the driver's seat, but they haven't been able to flip the switch yet in a closeout game against the Nuggets. So although I picked them to win this series, confidence level is not sky high.
NBA Playoffs Continue for the Lakers: The LA Lakers finished off the lifeless Houston Rockets and their coach Mike D'Antoni decided to not return to the team next year. James Harden had good offensive numbers, but his partner Russell Westbrook was not completely healed from his injury and it showed in the series. It also did not help the Rockets that Danuel House was removed from the Bubble for violating Covid policies. Harden said it was disappointing because House was a big part of their rotation and it was a distraction.
MLB No No: Chicago Cubs pitcher, Alec Mills threw the 16th no-hitter in Cubs history. He and his team beat the Milwaukee Brewers 12-0.
NFL Comebacks and Surprises: Washington Football Team came back to beat the Philadelphia Eagles shocking the NFL. Their coach Ron Rivera who is battling cancer received an IV during halftime, so that he could coach the second half. While QB Dwayne Haskins delivered a raucous halftime speech sparking the team. Chicago Bears came back from 16 down in the 4th quarter to beat the Lions, a team that routinely blows 4th quarter leads. Bears QB Mitchell Trubisky bounced back from a subpar three quarters to throw three TDs and lead his team to victory. He had help from his receiver Anthony Miller who made great plays on the great throws. Detroit should have won the game, but DeAndre Swift didn't think it was necessary and dropped a TD pass with six seconds left in the game. Arizona Cardinals went into the empty 49ers stadium and upset the team that was in the Super Bowl last year. DeAndre Hopkins was traded to the Cardinals and he is already making an impact; like he does every game.
Everyone Isn't Buying the NFL's Social Justice Campaign: Eric Reid tweeted: What the
@NFL is doing is half-hearted at best. @nflcommish has gotten comfortable saying he "was wrong" as if his mere acknowledgement reconciles his admitted wrongdoing. He hasn't even called Colin to apologize, let alone reconcile, proving this is only PR for the current business climate. As such, Roger Goodell uses video of Colin courageously kneeling to legitimize their disingenuous PR while simultaneously perpetuating systemic oppression, that the video he's using fights against, by continuing to rob Colin of his career. It's diabolical.