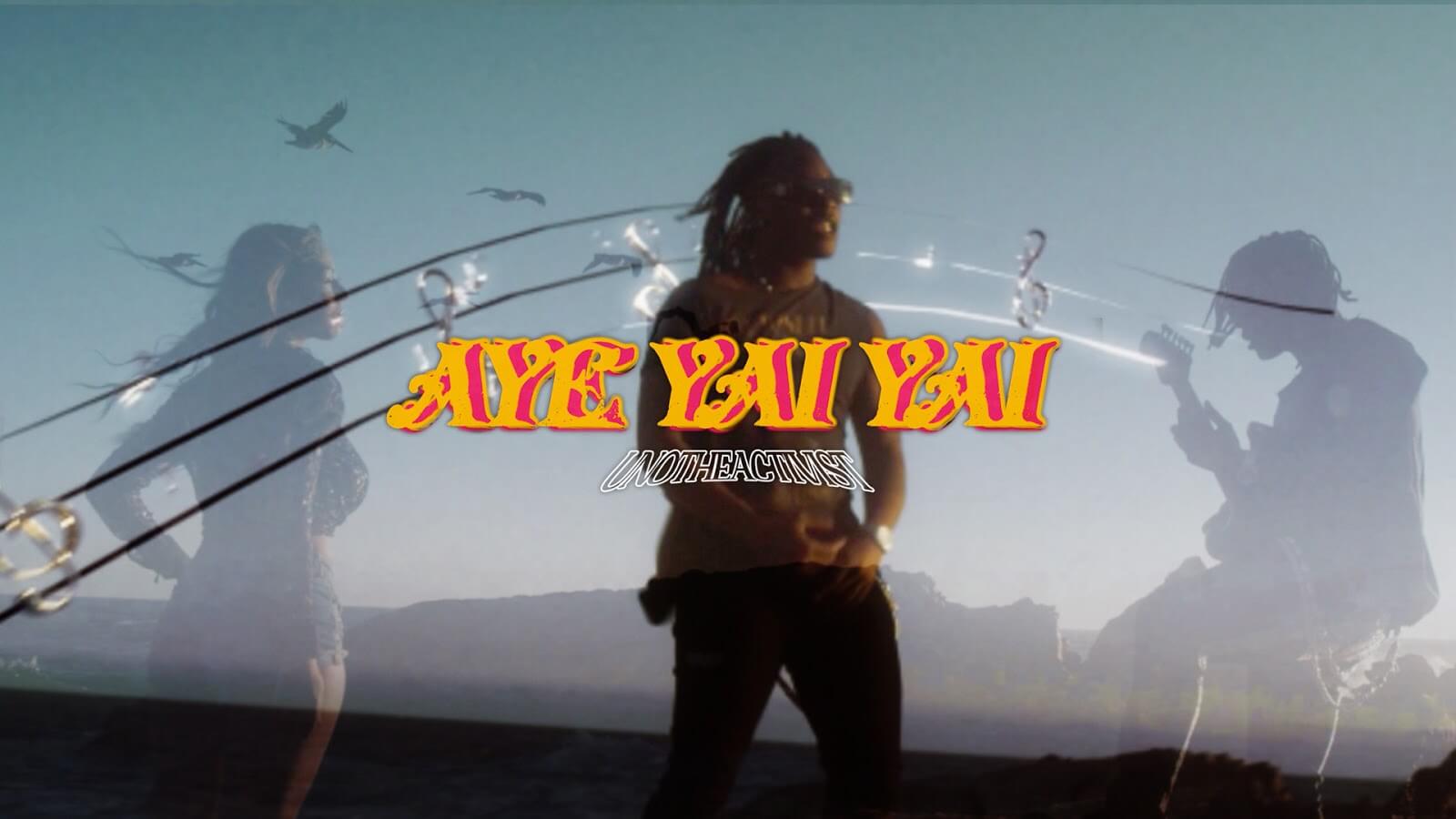 UNOTHEACTIVIST DROPS MUSIC VIDEO FOR "AYE YAI YAI"
Posting up millions of streams and earning acclaim from FLAUNT and more, buzzing Atlanta-based rapper UnoTheActivist uncovers the music video for his latest single "Aye Yai Yai". The song is available on his critically applauded full-length debut album, 8—out now via Republic Records.
The visual perfectly complements the track's lithe bounce. A simmering riff resounds in the background as his hypnotic harmonies take hold. Meanwhile, the clip jumps between woozy nocturnal vignettes and romantic moments on the beach as UnoTheActivist grabs a guitar. Equally intimate and entrancing, it brings "Aye Yai Yai" to life.
Earlier this summer, UnoTheActivist dropped 8 to critical applause. Citing his pioneering effect on the genre, FLAUNT wrote, "If you're wondering where these new rappers are getting their dark, melodic trap flows from, look no further than UnoTheActivist. Hailing from the Southside of Atlanta, the singer, rapper, and producer exploded onto the rap scene as one of the OGs of the SoundCloud era, carving out his own lane, sound, and vibe that fans can't get enough of." Meanwhile, PopDust claimed, "Uno hones his slick singsong raps and puts forth his most enunciated and commercial collection yet."
8 continues to make waves. This 18-track opus illuminates the scope of his scorching signature sound highlighted by the wild and woozy "My Go To" [feat. Calboy] and many more. Amidst a bevy of bangers, it also boasts fan favorites such as "Can't Go" feat. Ty Dolla $ign, "Night Mode" feat. 2GramCam, and "Inches" to name a few. Check out the full tracklisting below.
Now, 8 ignites UnoTheActivist's rise to the top of hip-hop.
With nearly 100 million streams to date, UnoTheActivist turns up with a singular style amplified by endless energy and intoxicating melodies. He burst on to the scene back in 2015 with No More Thotties and maintained a prolific pace since then with Live.Shyne.Die [2017], Limbus Pt. 2 [2018], and For Christ Sake 2 [2019]—a joint project with Thouxanbanfauni. He has notably collaborated with everyone from Travis Barker, Harry Fraud, and Famous Dex to Kodie Shane, YSL Duke, and Rich The Kid. Along the way, he's also received critical acclaim from Pitchfork, Complex, Hypebeast, The Fader, HotNewHipHop, and more.
TRACKLISTING:
Aye Yai Yai
Pure
Circle And Squares
Ew
Das Him
Can't Go [feat. Ty Dolla $ign]
Night Mode [feat. 2gramcam]
My Type
Miss Me
Devil On Yo Right Shoulder
Mo Money
Inches
WATTBA
Double Back
Who Me
Tell Me Who Better
My Go To [feat. Calboy]
Blood Sweat And Tears