Radio Facts: Radio Facts: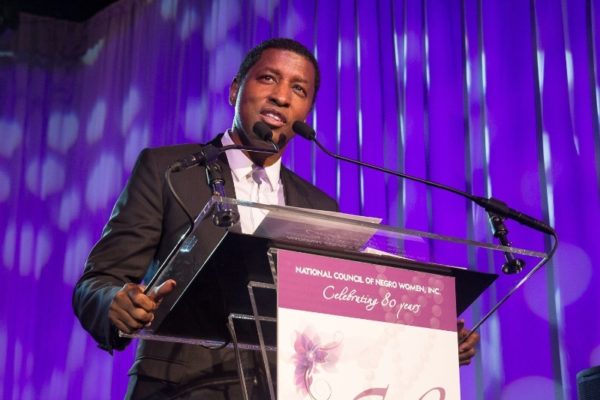 In celebration of its 80th anniversary, the National Council of Negro Women (NCNW) revealed a "new agenda for a new age," vowing to take urgent action around education, health, economic
empowerment
and public policy in an effort to build a stronger Black America.
During welcome remarks at the 14th annual Uncommon Height Gala recently,
NCNW
National Chairperson Ingrid Saunders Jones shared the organization's new forward-looking vision under her leadership. She called the series of strategic priorities "Four for the Future" and outlined the following objectives:
Educating and training young women and girls for the future workforce, with a special focus on Science, Technology, Engineering and Math (STEM)
Continuing NCNW's historical focus on health concerns in the African American community
Promoting economic
empowerment
and entrepreneurship and important issues like financial literacy and short- and long-term financial planning
Developing new partnerships to encourage young African American men and women to embrace the values of
NCNW
founders
"Our overarching priority is to build on our legacy of advocating for
African Americans
through public outreach and increasing the efforts around
social
engagement, civic participation and public policy review," Jones stated. "We are more committed than ever to strengthen the African American family and build our communities. That can only be achieved by education, economic empowerment, public policy and collaboration."
As one of the oldest organizations
dedicated
to advancing opportunities for African American women and their families,
NCNW
is an "organization of organizations" with 240 community-based and collegiate sections, 37 affiliates, connecting 3 million women worldwide. Jones said it is through its vast network that the organization will be able to achieve its goals with greater impact while attracting more young people to take on
NCNW
leadership.
"It is only through working together that we are able to reach, influence and effect major change," she said. "We are stronger together."
NCNW
also presented the 2015 Uncommon Height Gala Crystal Stair Award to Kenneth "Babyface" Edmonds for his outstanding achievements in the music industry and contributions as a passionate philanthropist. In addition to supporting other worthwhile organizations, including the United Negro College Fund (UNCF), Carousel of Hope, VH1 Save the Music, David Foster Foundation and Mike Milliken Prostate Cancer Foundation. He is also a
former
national spokesman for Boarder Babies, an organization passionately supported by Dr.
Dorothy Height
. He has also helped raise significant funds for a transitional home, The Little Blue House, in Washington, D.C.