Radio Facts: Radio Facts: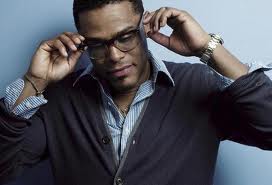 THE BIGGEST ARTISTS AND BEST PERFORMERS ALL WEEKEND LONG WITH HEADLINING PERFORMANCES BY BEYONCE, MAXWELL, NEW EDITION, CHARLIE WILSON, BRANDY, JILL SCOTT, LL COOL J, KEYSHIA COLE
TREY SONGZ, JANELLE MONAE AND TGT (SUPERGROUP TYRESE, GINUWINE, TANK) NEWLY ADDED TO FESTIVAL LINE UP; SOLANGE TO MAKE FIRST EVER MAINSTAGE PERFORMANCE
The 2013 ESSENCE Festival, the 19th annual gathering of music, culture, community, empowerment and inspiration, is proud to announce its heavily anticipated night-by-night line-up. The 2013 ESSENCE Festival, taking place July 4-7 in New Orleans, LA, promises to be the most exhilarating cultural celebration of the year; featuring a mix of bold names, exciting newcomers and cherished Essence Festival favorites.
Festival attendees will experience a dazzling aural event with the thrilling headlining line-up of Grammy-Award winners JILL SCOTT and MAXWELL (Friday, July 5 th); CHARLIE WILSON and NEW EDITION (Saturday, July 6 th); and a powerful closing performance from Grammy-Award winning icon BEYONCE (Sunday, July 7 th). Nephew Tommy from The Steve Harvey Morning Show will once again return as the Mainstage host, assuring laughs and a lively audience interaction.
Additional names to be added to the previously announced Mainstage line up include buzzed about songstress Solange, who will be bringing her fiery brand and fashionable stage set to the Mainstage for the first time; heartthrob Trey Songz; Essence May issue cover star and vocal powerhouse Janelle Monae , who will curate a nightly lounge performance; and Supergroup TGT (Tyrese, Ginuwine and Tank). Newly added superlounge acts include Faith Evans , Luke James, Tamia, Emeli Sande, Alice Smith, Maya Azucena and Shamarr Allen and the Underdawgs, among many others.
"We are pleased to present such a stellar and diverse line up of performers, with more than thirty acts across five stages!" says Michelle Ebanks, ESSENCE Communications President. She adds, "From icons to the most exciting rising stars, we are offering it all. This extraordinary line-up is just one of the many components of what will be an empowering and inspiring overall weekend experience!"
The 2013 ESSENCE Festival night-by-night musical line-up is as follows:
Friday, July 5 th: Mainstage: Maxwell, Jill Scott, LL Cool J and Brandy. Superlounges: Blackstreet, Anthony David, Les Nubians, Emeli Sande, Maya Azucena, Simphiwe Dana, Mali Music and Shamarr Allen and The Underdawgs.
Saturday, July 6 th: Mainstage: New Edition, Charlie Wilson, Trey Songz, Keyshia Cole and Solange. Superlounges: Faith Evans, Bridget Kelly, Big Daddy Kane, F.Stokes, PJ Morton, Jody Watley, Leela James and Avery*Sunshine.
Sunday, July 7 th: Mainstage: Beyonce, Janelle Monae and TGT (Tyrese, Ginuwine and Tank). Superlounges: Rachelle Ferrell, Mia Borders, Mint Condition, Luke James, Daley, Tamia, Kourtney Heart and Alice Smith.
More acts to be announced soon.
Single day tickets go on sale today for the 2013 ESSENCE FESTIVAL and are priced start at $50 per person per night. For information about ticket sales, accommodations and the latest news about the ESSENCE FESTIVAL, visit ESSENCE Festival www.essencefestival.com, join the Festival community: follow us on Twitter @essencefest #EssenceFest and become a fan of 2013 ESSENCE Festival on Facebook.
For an exclusive video preview of the night by night line-up of the 2013 ESSENCE Festival, go to: www.essencefestival.com .