Digital and Radio Facts: Radio Facts: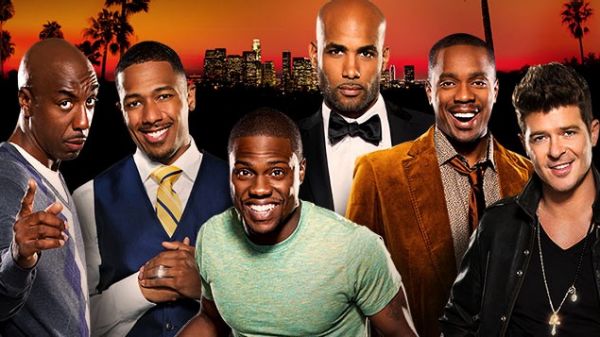 On air since last June, Atlanta's newest hip hop music station Streetz 94.5 and their morning show host Rashan Ali recently talked to Boris Kodjoe about his new BET "mock reality show" called "Real Husbands Of Hollywood".
In addition to it's hip hop music format, Streetz 94.5 also emphasizes local artists. Owned by Edgewater Broadcasting, the station has switched formats five times in as many years.
Ali got her start in radio by entering a talent contest by HOT 107.9FM, and was selected from among 500 applicants to land the gig as an on air co-host. Of the television show, Kodjoe said "It's a mock reality show, so we make fun of reality shows. It's sort of like a hyper-real version of who we are."
Streetz 94.5 made its Arbitron ratings debut last October with a 1.1 overall rating, and an opening rating of 2.6 among 18 to 34 year olds, a tie for 16th. "Real Husbands Of Hollywood" stars Kodjoe, Kevin Hart, Duane Martin, Robin Thicke, J.B. Smoove, and Nick Cannon, as well as many celebrity cameos.