Radio Facts: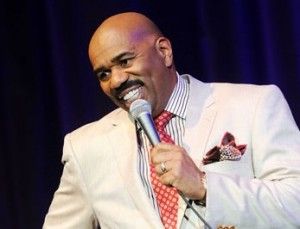 Congrats to Steve Harvey who just got piked up by ten NBC owned TV Radio Station s  for a fall 2012 launch, it was announced by Barry Wallach, president of NBC Universal Domestic TVDistribution.
"Steve Harvey is a phenomenal broadcaster who will deliver his unique comedic approach to daytime talk," said Wallach. "Steve appeals to a wide cross section of daytime viewers making him a great fit for the day part."
"Steve Harvey has consistently entertained viewers and attracted audiences," said Valari Staab, President of the NBC Owned Television Stations.   "As part of the investment we're making in our 10 Radio Station s, we're working hard to offer our viewers the strongest daytime lineup possible."
Harvey is an executive producer along with  Rushion McDonald. The show is distributed in broadcast syndication by NBC Universal Domestic TV Distribution.